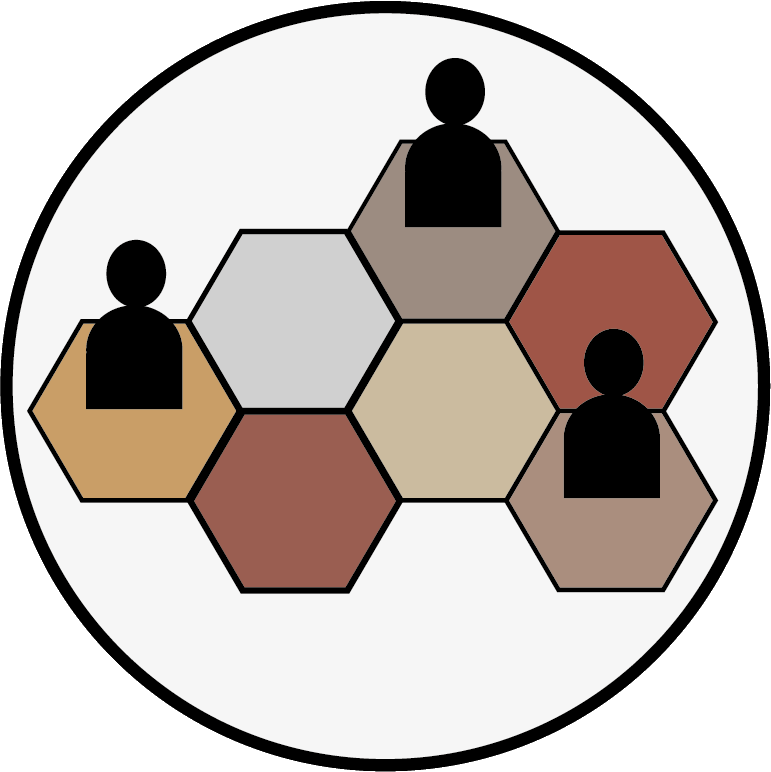 "Antitrust Welfare and Remedies for Platform Monopoly"
Abstract: The goal of the antitrust laws should be to manage firm conduct and structure in a way that encourages maximum sustainable market output.  Neoliberals, and Robert Bork in particular, did antitrust a considerable disservice by pushing for lower output solutions in the name of something that they misnamed "consumer welfare."  In fact, the antitrust-welfare enforcement curve is an inverted U, with both overderrent and underdeterrent rules leading to lower output, although for different reasons.
Digital platforms, even the large ones, are not winner take all markets; they need exclusionary practices in order to maintain dominance.  As a result, properly tailored injunctions are often a promising way to control competition without interfering unreasonably with efficient operations.  Another promising way is compelled interoperability, which can serve to extend positive network effects over a wider range and thus benefit rather than harm consumers and the other constituents who are affected by their behavior.
Herbert Hovenkamp is the James G. Dinan University Professor, Penn Law and the Wharton School, University of Pennsylvania. He is a Fellow of the American Academy of Arts and Sciences, and in 2008 received the Justice Department's John Sherman Award for lifetime contributions to antitrust law.  His principal antitrust scholarship includes Antitrust Law (with the late Phillip E. Areeda and the late Donald F. Turner, 1978-2021); and Federal Antitrust Policy: the Law of Competition and its Practice (6th ed. 2020).   His legal history writing includes The Opening of American Law, 1870-1970 (Oxford, 2015); Enterprise and American Law, 1836-1937 (Harvard, 1991).  For an expanded version of his views on antitrust policy and digital platforms, see Antitrust and Platform Monopoly, 130 Yale L.J. 1952 (2021).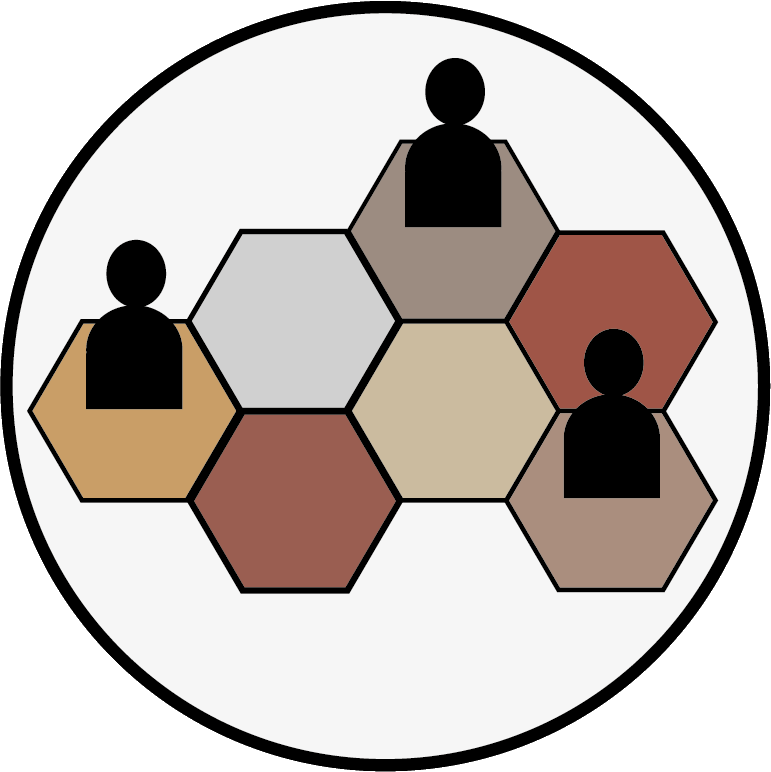 "Two-Sided Markets: How the 'New Economy' Works"
Abstract: Digital platforms are often cited as promising innovations which enable consumers and business to connect and find profitable opportunities to transact, communicate and benefit from other interactions. Prominent examples from the sharing-/gig-economy include the platforms offered by Airbnb, Uber, UpWork and many more. Indeed, by 2020, eight of the world's ten largest corporations (by market capitalization) operated such platforms, whose main market function may be described as 'the facilitation of interactions and transactions between producers of goods on one side and buyers or users on the other'. According to a 2018 report by McKinsey & Company, by 2025 more that 30% of global revenues—some $60 trillion—could be mediated by such "platform firms".
This begs the question: What are platforms, and why are they so dominant?
Jørgen Veisdal is an Assistant Professor on the Faculty of Economics at the Norwegian University of Science and Technology. His Ph.D. thesis and subsequent research regards entry strategies for platform firms in two-sided markets characterized by a presence of network effects.  Prior to his Ph.D. research, Dr. Veisdal completed B.A., B.Sc., and M.Sc. degrees in engineering and mathematics and co-founded a medical technology start-up company which was later acquired by Disruptive Technologies AS. In his spare time, Dr. Veisdal is the editor-in-chief of Cantor's Paradise, a digital publication about the history of mathematics and physics.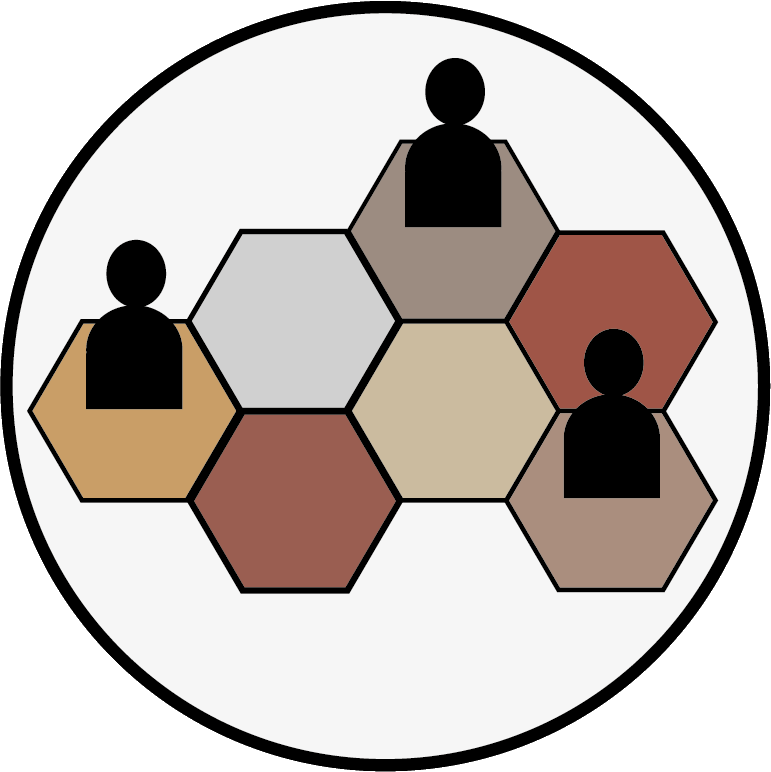 "The Data Governance Act – The Legal Perspective"
Abstract: The proposal of the Data Governance Act is part of a broader EU policy initiative with respect to data regulation. As consequence of its data strategy, the EU has presented different regulative proposals. In this talk, the Data Governance Act shall be evaluated from a legal perspective.
Moritz Hennemann is a University Professor at the University of Passau Law Faculty, Germany, holding the Chair for European and International Information and Data Law. He is also the Director of the Research Center for the Law of Digitization at Passau Law Faculty. His research focuses mainly on the data-driven economy and its legal framework – especially with respect to Contract Law, Data (Protection) Law, Anti-Trust Law, and Media Law as well as Comparative Law. In Fall Term 2018, Moritz Hennemann was a Visiting Researcher at Harvard Law School. Before coming to Passau, he has conducted his research as a Post Doc at University of Freiburg Law Faculty.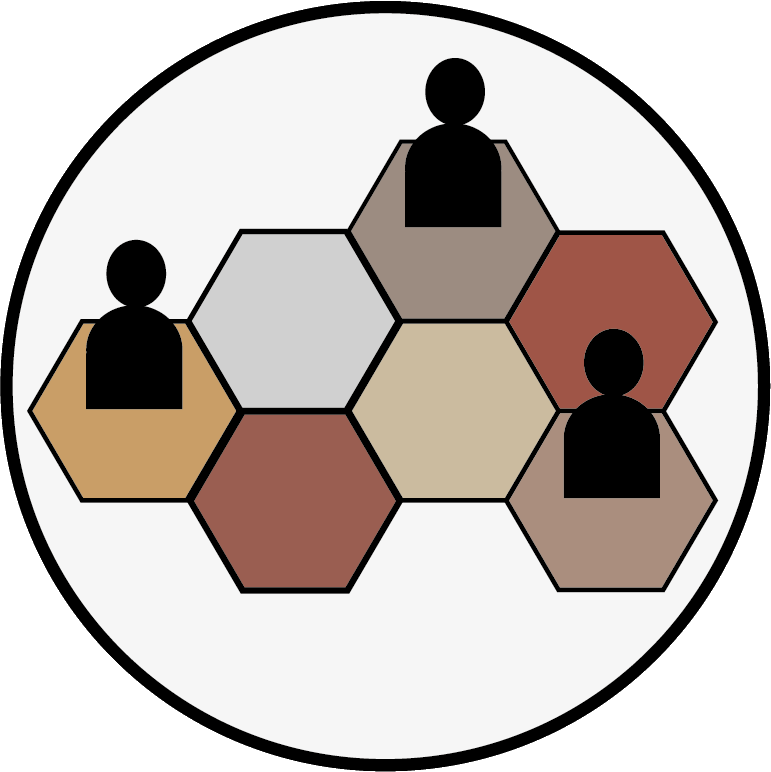 "The energy sector in the digital age: new transactions and governance needs"
Abstract: Digitalisation enormously increases the availability and usability of data in the energy system. By lowering transaction costs, digitalisation enables the coordination, based on market signals, of a growing number of energy assets connected to distribution grids like rooftop PV panels, batteries and heat pumps. Next to the traditional business-to-business transactions at the wholesale level (B2B) and to the likewise traditional business-to-consumer transactions at the retail level (B2C), new exchanges consumer-to-consumer (C2C) become possible. Thanks to digitalisation, individuals, small and medium-sized non-energy enterprises and other organisations can trade their surplus energy or activate demand response to provide flexibility to their peers or the energy system.
These new transactive energy models can take several forms and have important implications for energy regulation and policy. The European climate goal to reach net-zero greenhouse gas emissions by 2050, for instance, relies on the efficient and effective coordination of millions of devices across energy vectors and end-uses: C2C transactions can be a way to achieve such coordination and the following energy system integration.
Automated data exchange and interoperability are necessary to unleash the full potential of these disruptive models. However, appropriate governance for interoperability must be in place to deal with the fragmented ICT landscape in the energy sector and the lack of a customer-centric approach by traditional market players.
In this Plamadiso Talk, Nicolò Rossetto presents some of the forms in which new C2C transactions in the energy system can be organised. Later, Valerie Reif discusses the governance challenges raised by the need to secure a seamless exchange and interoperability of energy data.
Valerie Reif is a Research Associate in electricity regulation at the Florence School of Regulation, European University Institute in Italy. Her main research interests are energy data exchange, interoperability, and the EU Electricity Network Codes. She is involved in two H2020 research projects on TSO-DSO-consumer coordination (INTERRFACE, OneNet). Before joining FSR in September 2018, Valerie worked at the Technology Platform Smart Grids Austria. Valerie holds both a BSc and an MSc degree in Renewable Energy Engineering and a BA in European Studies.
Nicolò Rossetto is a Research Associate in electricity regulation at the Florence School of Regulation, European University Institute in Italy. His main research interests are the digitalisation of energy, energy communities, peer-to-peer energy trading, and the integration of renewables in the electricity sector. Before joining FSR in September 2016, Nicolò was an external advisor to the World Bank, founding member of the Energy Watch at ISPI (Milan) and teaching assistant at the University of Pavia (Italy). Graduated first in Political Science and then in International Economics, Politics and Institutions, Nicolò holds a PhD in Law and Economics.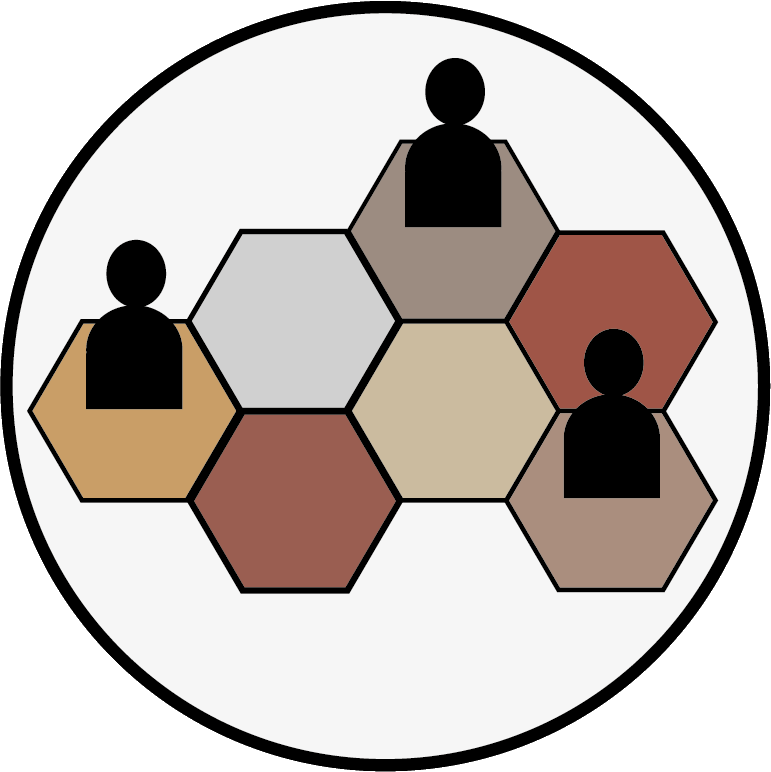 "Attention Economics of Instagram Stars: #Instafame and Sex Sells?"
Abstract: Popular content providers on social media, so-called influencers, represent a novel star-type of the digital era. In contrast to stars of traditional media, they build their (rapidly growing) audiences within the system of social media platforms. This star-type creates stardom with uploads on social media pages like YouTube, TikTok or Instagram. One of the most popular platforms, especially designed to upload picture contents, is the service "Instagram" owned by Facebook. The growing social, cultural and economic power of this star phenomenon raises the question: What are key drivers of Instagram success? This paper empirically analyses 500 top Instagram stars within the categories (1) fashion and beauty, (2) fitness and sports, (3) music, (4) photo and arts, (5) food and vegan. The unbalanced panel data set consists of 100 stars within each category over an observation period of five months. The data (retrieved from Heepsy.com) provides information on popularity measurements, such as subscribers, likes and comments, and most importantly, price estimates per post. Since influencers are not paid by the platform, but mainly by advertisers for promotion of their products, the estimated price per upload is a valid proxy for income and economic success. Therefore, by the means of panel regression estimations, I can statistically analyse the influence of popularity factors and upload behaviour on income. Next to various control variables, I add a variable for body exposure, measuring the degree of nudity on the account. Combined with information on both (i) sex of the account and (ii) sex of the main target group, this gives interesting insights into consumption behaviour and preferences of social media users. The results reflect theoretical assumptions of attention economics and (sustainable) audience building; Instagram stars can strategically influence their success by specific upload behaviour.
Sophia Gaenssle (M.Sc.) is a junior researcher at the chair of Economic Theory at the Ilmenau University of Technology. She specialises in media and cultural economics, with particular emphasis on industrial organisation and digital markets.
https://www.tu-ilmenau.de/en/wth/team/sophia-gaenssle-msc/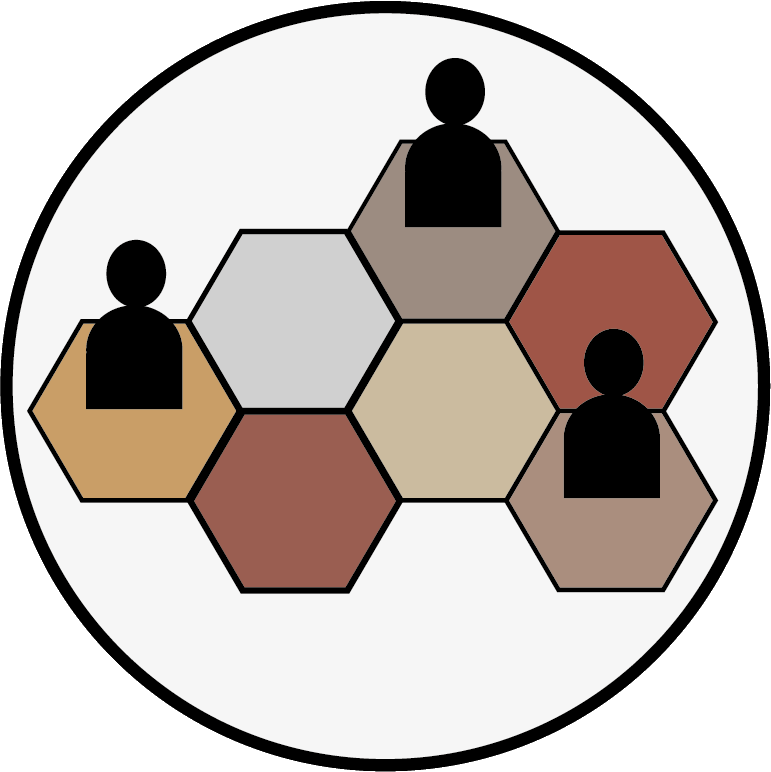 "When Does it Pay Off to Learn a New Skill? Revealing the Complementary Benefits of Cross-Skilling"
Abstract of the corresponding working paper (https://arxiv.org/abs/2010.11841):​ This work examines the economic benefits of learning a new skill from a different domain: cross-skilling. To assess this, a network of skills from the job profiles of 14,790 online freelancers is constructed. Based on this skill network, relationships between 3,480 different skills are revealed and marginal effects of learning a new skill can be calculated via workers' wages. The results indicate that learning in-demand skills, such as popular programming languages, is beneficial in general, and that diverse skill sets tend to be profitable, too. However, the economic benefit of a new skill is individual, as it complements the existing skill bundle of each worker. As technological and social transformation is reshuffling jobs' task profiles at a fast pace, the findings of this study help to clarify skill sets required for designing individual re-skilling pathways. This can help to increase employability and reduce labour market shortages.
Fabian Stephany is a Researcher in Computational Social Science at the OII, University of Oxford, a Research Affiliate at the Humboldt Institute for Internet and Society in Berlin and a Research Fellow at the Wittgenstein Centre for Demography and Global Human Capital in Vienna. Fabian is interested in the application of computational social science in fields like digital skills, migration, innovation, and e-governance. With the iLabour project at the OII, he studies the global dynamics of Online Labour Markets. Fabian holds a PhD and degrees in Economics and Social Sciences from different European institutions, including Universitá Bocconi Milan and University of Cambridge. As an Economist and Senior Data Scientist, Fabian has been working in the private sector and for various actors in the international policy landscape, such as the United Nations Development Programme, the World Bank or the OECD in Paris.
https://www.oii.ox.ac.uk/people/fabian-stephany/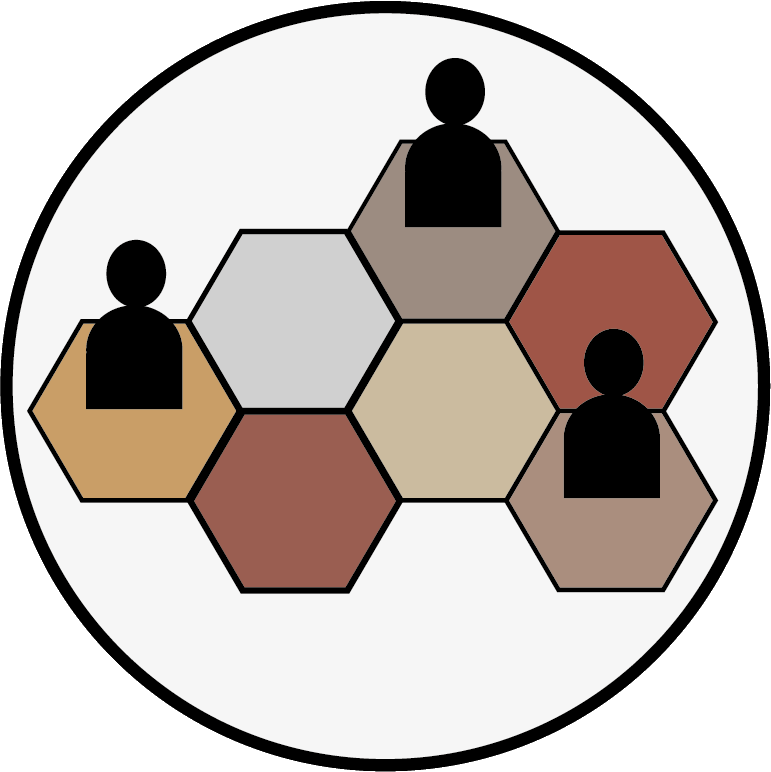 Symposium on the Web and Internet Policy
In case you have questions, please do not hesitate to contact us:
Dr. Volker Stocker
(vstocker@inet.tu-berlin.de)
Prof. Georgios Smaragdakis (georgios.smaragdakis@tu-berlin.de)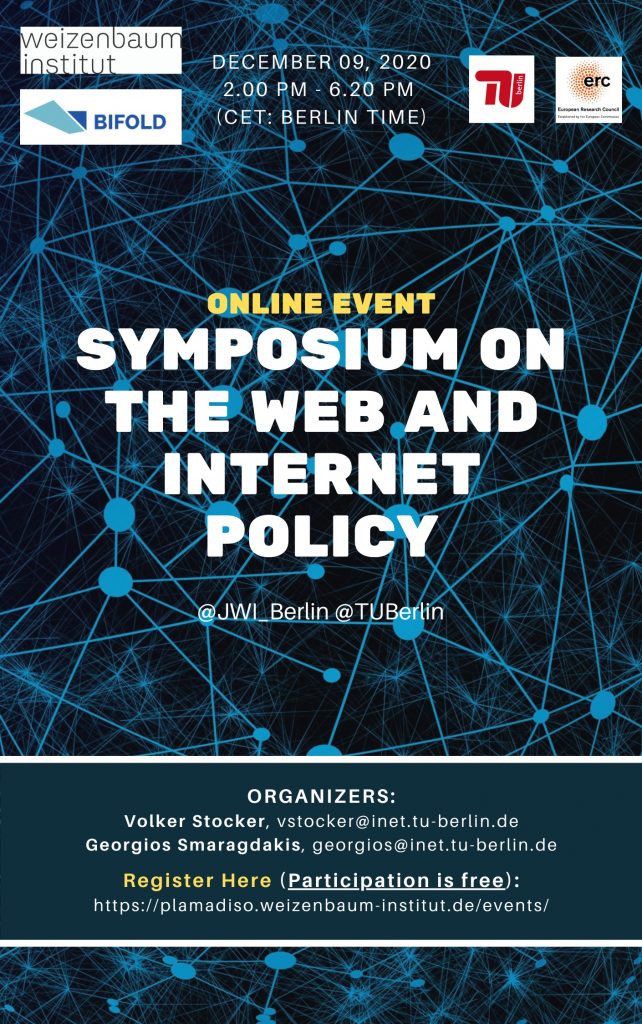 Lilian Edwards (Newcastle University)
Nikos Laoutaris (IMDEA Networks)
Krishna Gummadi (Max Planck Institute for Software Systems)
William Lehr (MIT)
David D. Clark (MIT)
Scott Marcus (Bruegel)
Christopher Yoo (U Penn)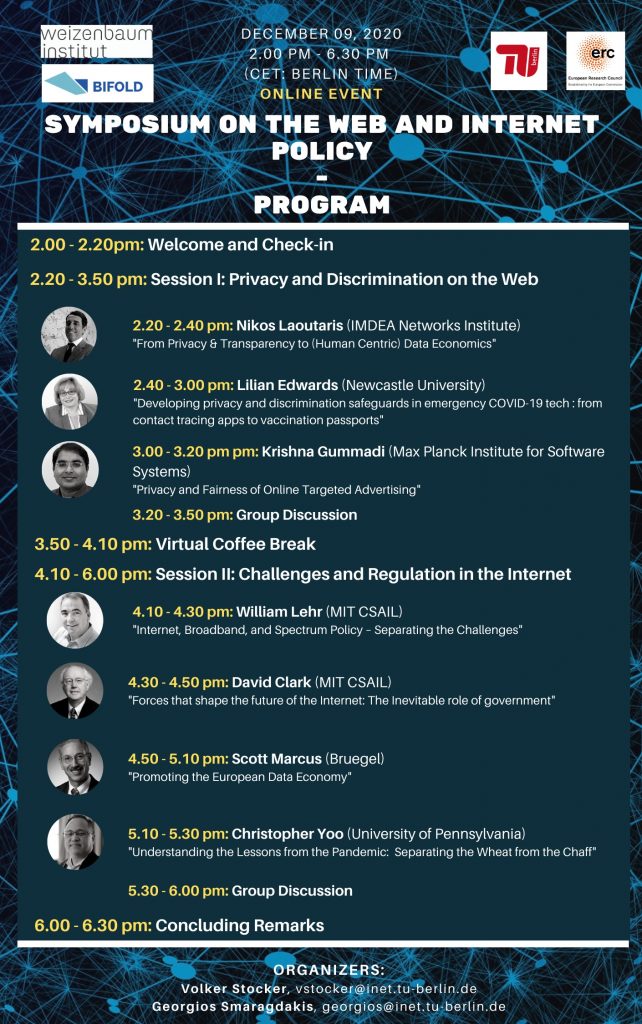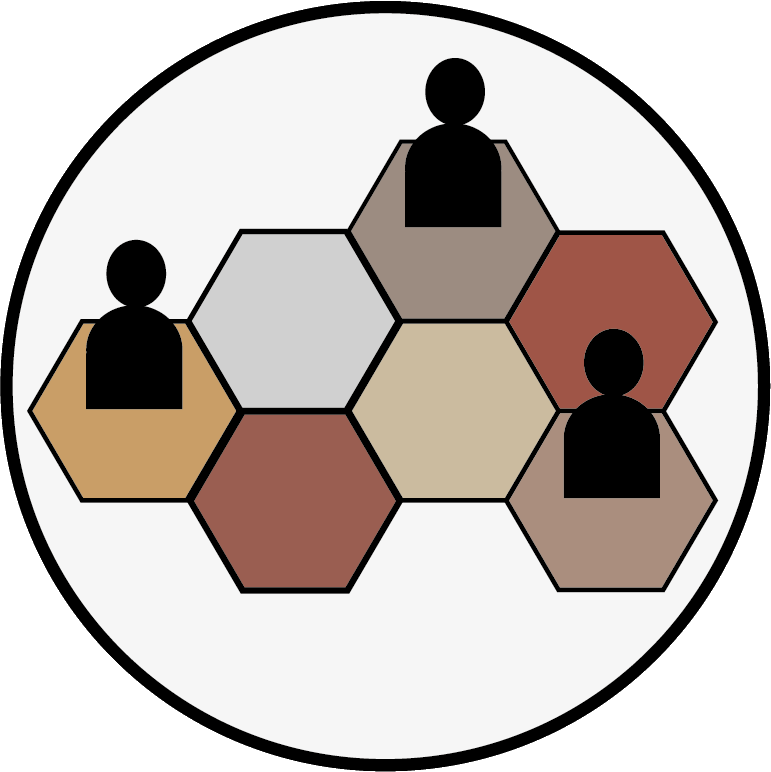 "Policy choices can help keep universal broadband targets affordable: A spatial model of 4G and 5G rollout in developing countries"
Abstract: In recognition of the transformative opportunities that broadband connectivity presents, the United Nations Broadband Commission has committed the international community to accelerate universal access across the developing world. However, the cost of meeting this objective, and the feasibility of doing so on a commercially viable basis, are not well understood. This paper compares the global cost-effectiveness of different infrastructure strategies for the developing world to achieve universal 4G or 5G mobile broadband. Utilizing remote sensing and geospatial infrastructure simulation, least-cost network designs are developed for eight representative low and middle-income countries (Malawi, Uganda, Kenya, Senegal, Pakistan, Albania, Peru and Mexico), the results from which form the basis for aggregation to the global level. To provide at least 2 Mbps per user, 4G is often the cheapest option, whereas a minimum 10 Mbps per user is cheapest with 5G non-standalone (NSA). The cost of meeting the UN Broadband Commission target of a minimum 10 Mbps per user is estimated at $1.4 trillion using 5G NSA, equating to approximately 0.5% of annual GDP for the developing world over the next decade. However, by creating a favorable regulatory environment governments can bring down these costs by as much as three quarters – to $0.5 trillion (approximately 0.2% of annual GDP) – and avoid the need for public subsidy. Providing governments make judicious technology choices, while adopting fiscal and regulatory regimes conducive to lowering costs, broadband universal service may be within reach of most developing countries over the next decade. 
Edward Oughton (https://science.gmu.edu/directory/edw…) is known for developing decision-support models of digital infrastructure, having carried out 5G assessments for countries around the world. His work provides evidence on effective strategies to connect more people to a faster internet. Such information is vital for ensuring sustainable economic development as most new technologies require internet connectivity. The open-source 5G assessment software he has developed has been used to support national and international policy decisions.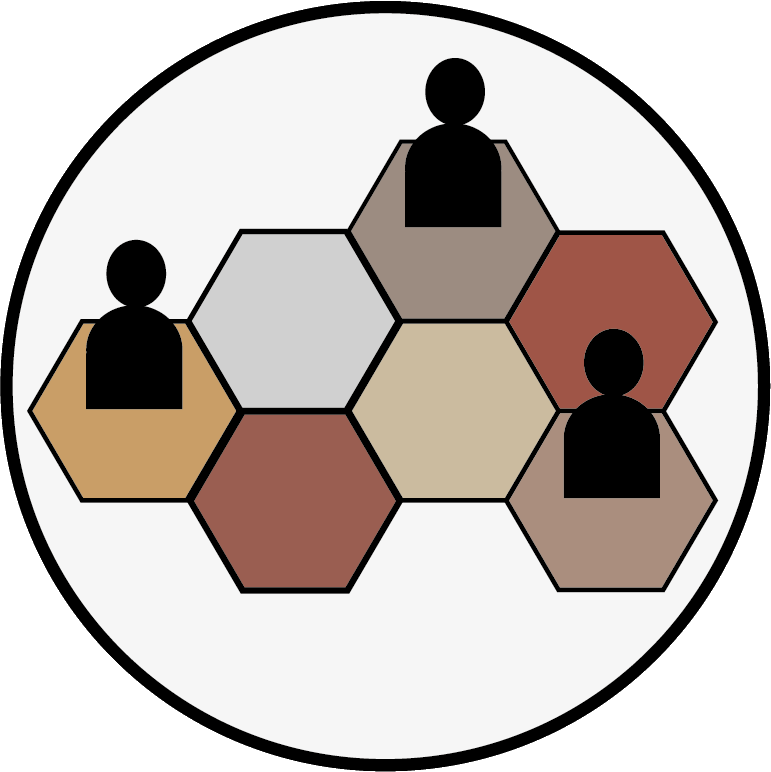 "The Lockdown Effect: Implications of the COVID-19 Pandemic on the Internet Traffic"
Georgios Smaragdakis is a Professor with Technical University (TU) Berlin, heading the Chair of Internet Measurement and Analysis. He is also a research affiliate with Max Planck Institute for Informatics and a research collaborator with Akamai Technologies.
In the talk, he will present a recently published paper that appeared at ACM Internet Measurement Conference (https://conferences.sigcomm.org/imc/2020/) in which the authors examine the effect of the lockdowns on traffic shifts, by collecting and analyzing network data from a diverse set of vantage points (one ISP, three IXPs, and one metropolitan educational network).
Abstract of the corresponding paper: Due to the COVID-19 pandemic, many governments imposed lock- downs that forced hundreds of millions of citizens to stay at home. The implementation of confinement measures increased Internet traffic demands of residential users, in particular, for remote working, entertainment, commerce, and education, which, as a result, caused traffic shifts in the Internet core. In this paper, using data from a diverse set of vantage points (one ISP, three IXPs, and one metropolitan educational network), we examine the effect of these lockdowns on traffic shifts. We find that the traffic volume increased by 15-20% almost within a week while overall still modest, this constitutes a large increase within this short time period. However, despite this surge, we observe that the Internet infrastructure is able to handle the new volume, as most traffic shifts occur outside of traditional peak hours. When looking directly at the traffic sources, it turns out that, while hypergiants still contribute a significant fraction of traffic, we see (1) a higher increase in traffic of non-hypergiants, and (2) traffic increases in applications that people use when at home, such as Web conferenc- ing, VPN, and gaming. While many networks see increased traffic demands, in particular, those providing services to residential users, academic networks experience major overall decreases. Yet, in these networks, we can observe substantial increases when considering applications associated to remote working and lecturing.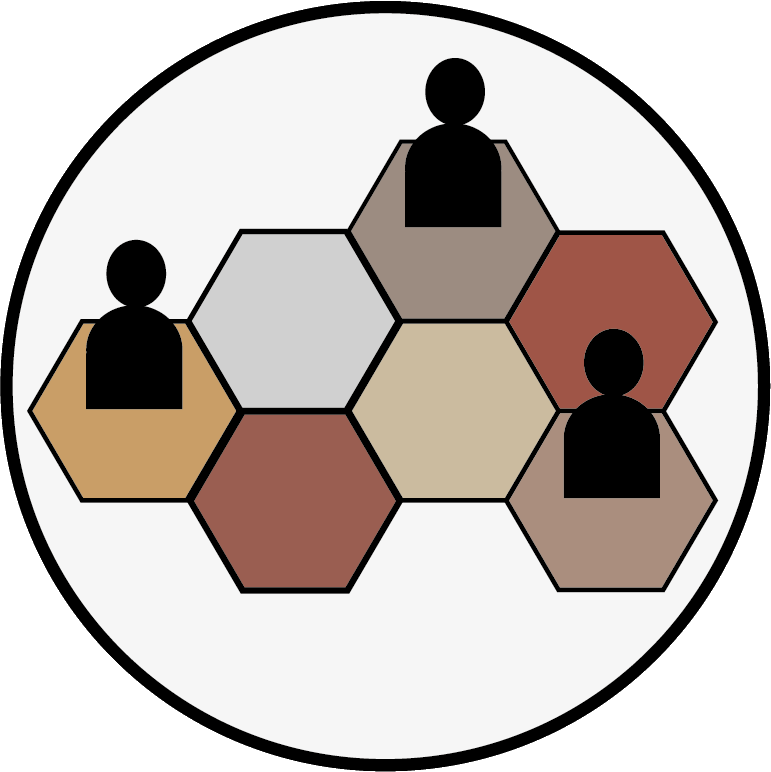 "Communication behaviour in Germany"
Serpil Taş is a Senior Economist at the Wissenschaftliches Institut für Infrastruktur und Kommunikationsdienste (WIK). For more information about her research focus please visit her website at the WIK:
https://www.wik.org/en/wik/who-is-who/ta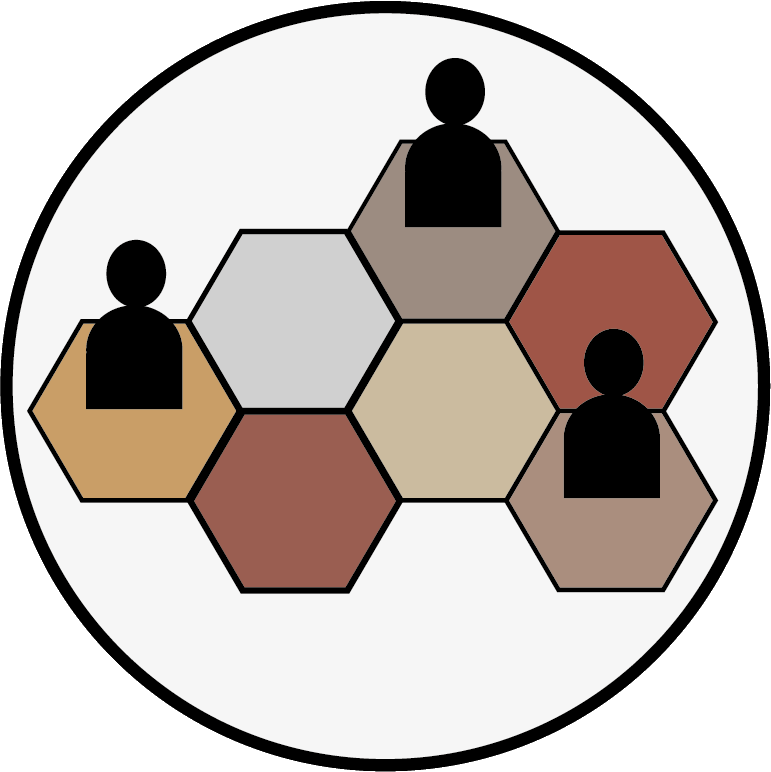 "Explaining Explanations in AI"
Leilani H. Gilpin is a PhD. candidate in Electrical Engineering and Computer Science at the Massachusetts Institute of Technology (MIT) in CSAIL. Her research focuses on the theories and methodologies towards monitoring, designing, and augmenting machines that can explain themselves for diagnosis, accountability, and liability.
http://people.csail.mit.edu/lgilpin/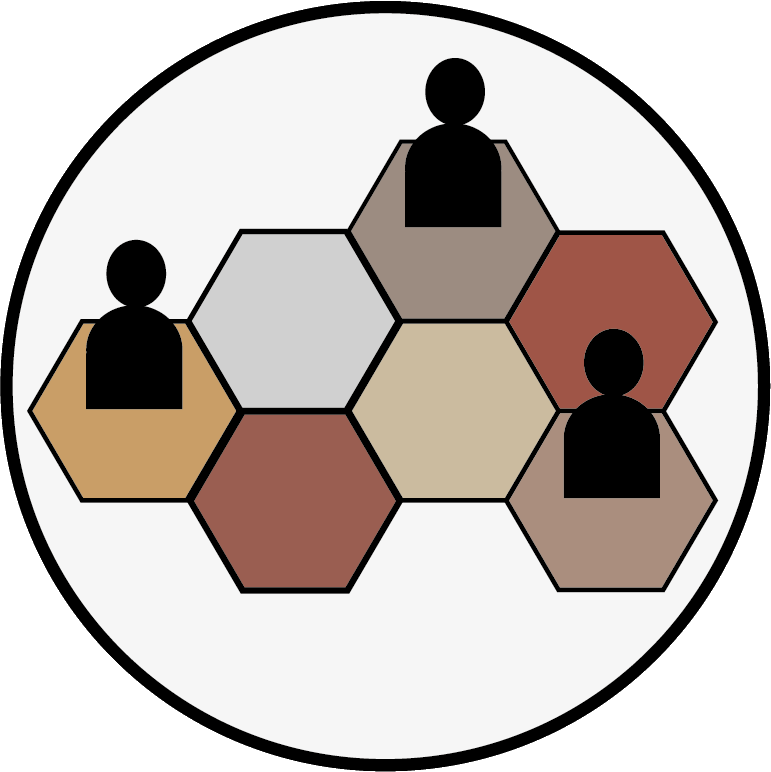 Weizenbaum Symposium: "New Perspectives on the Digital Economy - Sharing, Gigs, and Platforms"​
The one-day symposium will provide a novel venue for researchers across fields (e.g., economics, sociology, information systems, law, communication) to present their work on the digital economy and debate a wide array of issues in an international research environment.
https://www.weizenbaum-institut.de/events/weizenbaum-symposium/
Arto Lanamäki (University of Vaasa and Tallinn University)
Grant Blank (Oxford Internet Institute)
Jason Whalley (Northumbria University)
Anton Fedosov (University of Zurich)
Niels van Doorn (University of Amsterdam)
Gemma Newlands (University of Amsterdam and BI Norwegian Business School)
Mareike Möhlmann (Bentley University)
Bettina Berendt (Weizenbaum-Institute/TU Berlin/KU Leuven)
Aaron Kolleck (Weizenbaum-Institute/TU Berlin)
Heli Koski (Etla/Aalto University)
Sofia Ranchordas (University of Groningen)
Justus Haucap (DICE/HHU Düsseldorf)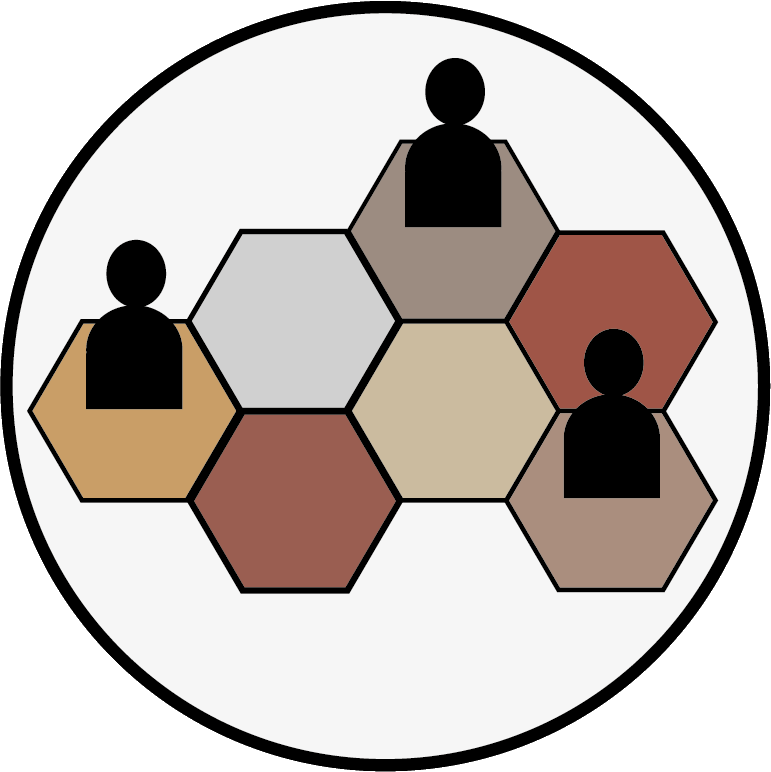 Weizenbaum Colloquium: "An Ex-post Assessment of the Economic Benefits of High-Speed Broadband Coverage and Adoption: First Evidence from OECD Member States" by Dr. Wolfgang Briglauer
A broad-scale roll-out of new high-speed broadband infrastructure based on fiber-optical transmission technology is expected to generate innovative broadband services for consumers and to bring enormous potential for productivity increases and economic growth for the overall economy. In order to reach specified broadband targets regarding broadband coverage and service adoption and due to high expectations regarding future benefits of fiber-based broadband infrastructure, many local and national governments have already provided billions of Euros for public funding measures. However, there is hardly any evidence available on the causal impact of fiber-based broadband coverage on the supply side and adoption of services on the demand side on relevant economic outcome variables. Moreover, there is no study available so far that simultaneously considers the impact of fiber-based broadband coverage and adoption on economic performance using detailed data on fiber-based high-speed broadband connections. Both effects are, however, of crucial relevance in view of the dual broadband targets at national and supra-national level and related supply- and demand-side public policies.

In order to investigate these issues empirically, we employ comprehensive panel data for 34 OECD countries for the years from 2003-2018 and panel fixed effects and instrumental variables estimation techniques. In order to endogenize the investment and adoption decision, we define micro-models of both investment and adoption of fiber-based broadband to account for potential simultaneity underlying broadband investment and adoption on the one hand and GDP on the other hand.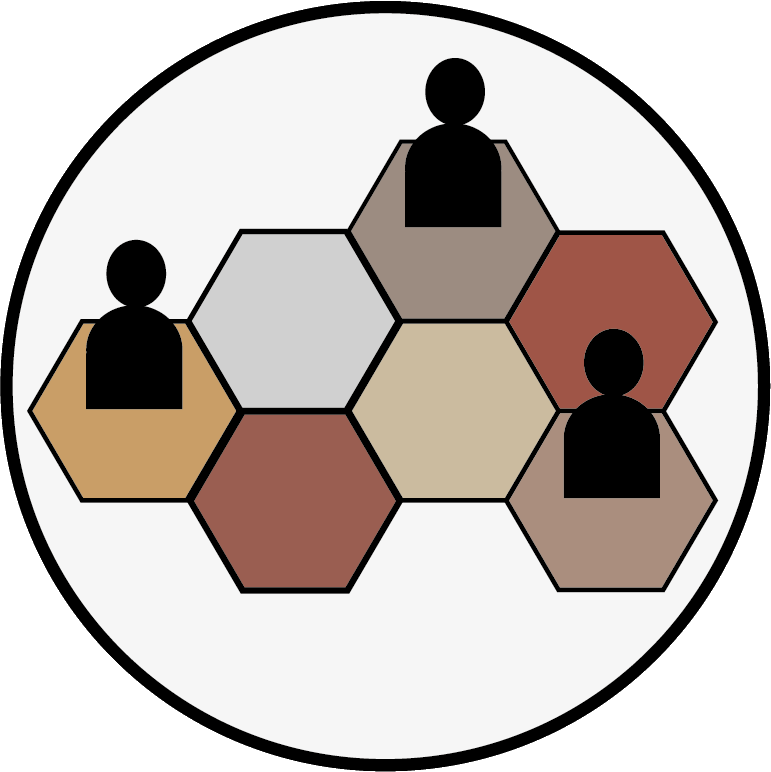 "Data Portability in Digital Markets: Economic Implications and Policy Recommendations"
Jan Krämer is a Professor for Information Systems at the University of Passau, Germany, where he holds the Chair for Internet & Telecommunications Business and is the director of the Passau International Centre for Advanced Interdisciplinary Studies. He is also the Joint Academic Director at the Centre on Regulation in Europe (CERRE), a Brussels-based think tank.
In his talk, Jan Krämer will present a current view on the legal, technical and economic state of the discussion on personal data portability in the context of the digital economy. First, He will briefly lay out the legal framework for data portability in the EU, and highlight some ongoing technical projects in this domain. He will then focus mainly on the economic implications and economic research in this area with a particular emphasis on the role of Personal Information Management Systems (PIMS). He will conclude with some policy recommendation to make personal data portability more effective in the context of the digital economy.
https://www.ibusiness.uni-passau.de/lehrstuhlteam/lehrstuhlinhaber/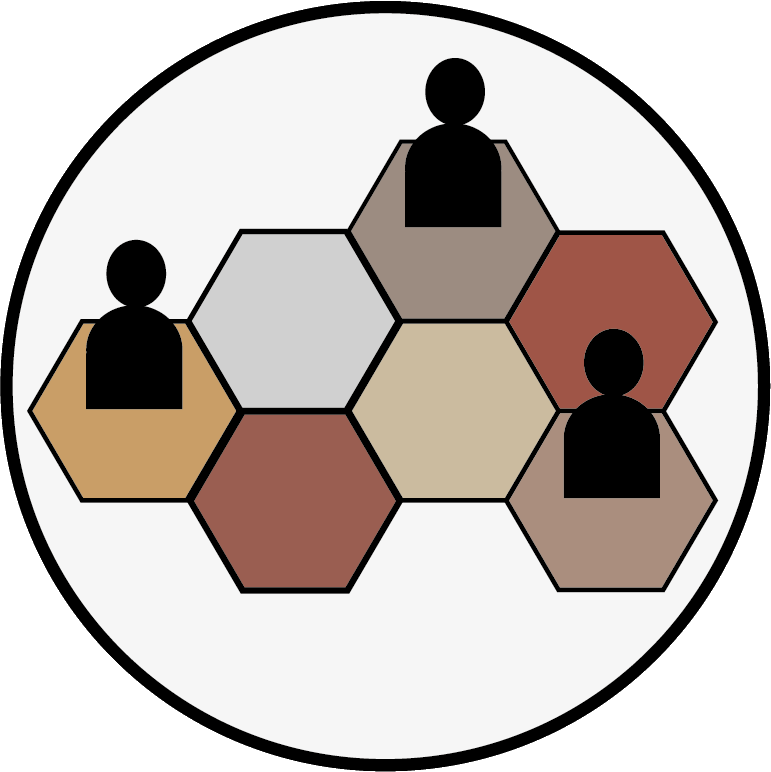 "Should everyone have access to broadband? Universal service in the United Kingdom" by Jason Whalley (Northumbria University)
Should everyone have access to broadband? With the growth of the digital economy, with its widespread socio-economic benefits, strong and persuasive arguments can be made for ensuring that everyone has access to broadband. But in many countries digital divides exist that limit who is able to go online and the benefits that can be achieved. While these digital divides are multi-faceted, if an individual or business is going to be online, they first of all need a connection. With the liberalisation of telecommunications markets, tensions around the provision of broadband in areas unattractive to commercial deployment have been heightened. Some of these areas may be too costly, due to their remoteness or low population densities, while other areas may be perceived as lacking demand.
 Within the UK, variations in broadband infrastructure, coupled with its (perceived) slowness when it is available, were reflected in vocal campaigns and political interest. Those who did not have broadband wanted it, while those who had it wanted better quality connections. After much deliberation and posturing by political parties, the response in the UK has been to embark on a regulatory initiative: universal service. In essence, this specifies a basic level of service that anyone regardless of location should have access to. In this talk, the focus is on the evolution of this initiative, highlighting the challenges and tensions faced within the context of a dynamic market. The challenges of specifying an appropriate level of basic service will be illustrated, as will difficulties of determining who will pay for universal service. The talk draws on an ongoing body of work investigating the provision of broadband networks.
https://www.northumbria.ac.uk/about-us/our-staff/w/jason-whalley/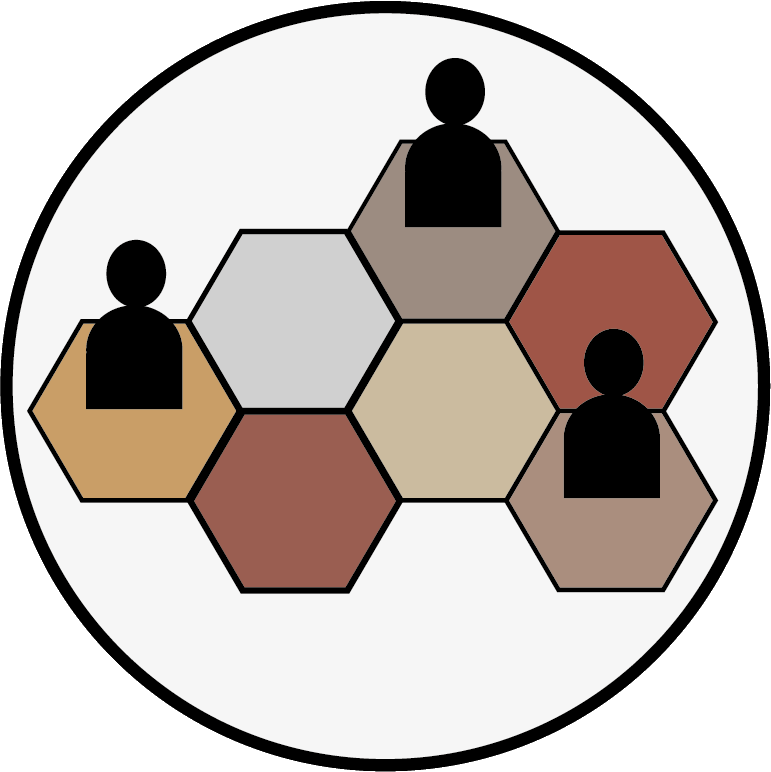 "New Paradigms for the Internet" by Robert Frankstone (IEEE CTSoc)
In his talk, Bob will question and challenge both conventional wisdom as well as the prevailing mental model of the Internet. In doing so, he will describe his vision of a national packet network. Moreover, he will provide us with some background information about the history of networking and the Internet and some anecdotes of his encounters with Joseph Weizenbaum during his time at MIT.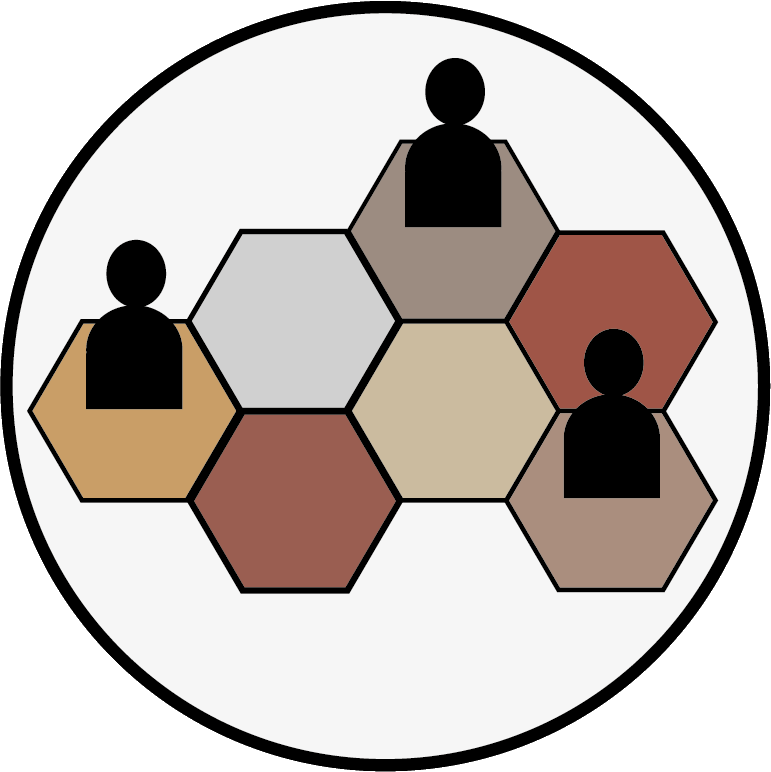 "Communications Policy Regulatory Reform for a Post-PSTN World" by William Lehr (MIT)
We are currently in the midst of a global transformation to a Digital Economy, yet National Regulatory Authorities (NRAs) such as the Federal Communications Commission (FCC) in the U.S. and similar agencies in other countries are still operating under legacy telecommunications policies set in place to manage the Public Switched Telecommunications Network (PSTN). There is general agreement that new frameworks are needed to manage communications policy in the era of IP-based broadband access platforms and the Internet. 
In a series of papers over recent years, Dr. Lehr has worked with colleagues to highlight the challenges confronting regulatory reform efforts and worked toward proposals for what a appropriate communications policy for the new Digital Economy might look like. This is very much a work in progress.
http://people.csail.mit.edu/wlehr/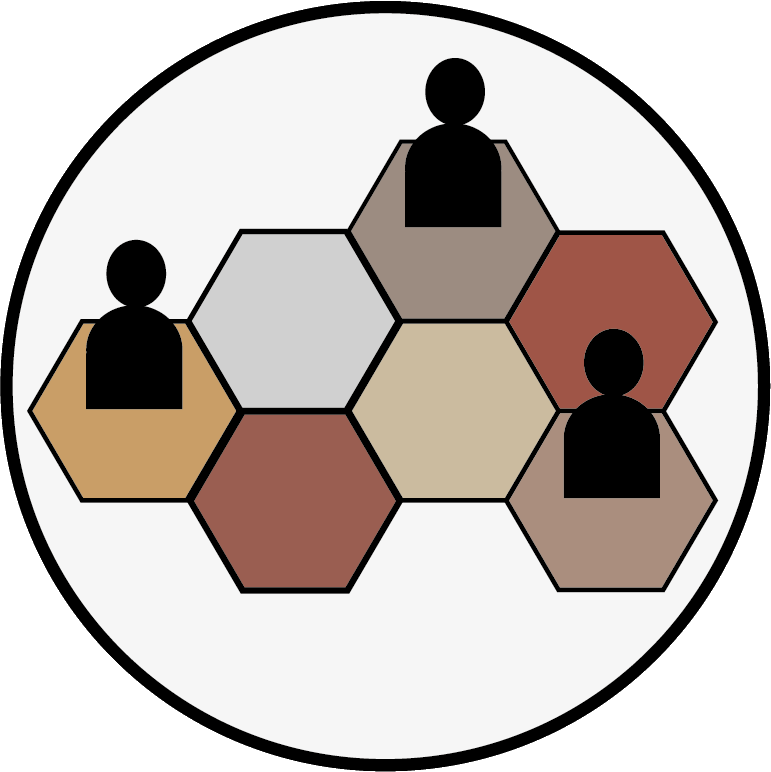 "Internet of Things and the economics of operator platforms for smart networks" by Günter Knieps
Online platforms providing intermediation services (e.g. Amazon, eBay) are to be differentiated from operator platforms organizing the new innovative markets for intelligent network services. Of particular relevancy is the differentiation between the physical side of operator platforms as coordinators, aggregators and organizers of physical network services and its complementary virtual side based on real-time, adaptive and location-sensitive (big )data processing and transmission. Disruption of traditional network industries with the evolution towards smart network industries is concomitant with the emergence of innovative operator platforms providing a variety of innovative network services.
Challenging governance problems of contractual relationships among different actors arise. The problem solution competence of operator platforms (two-sided, multi-sided) is the entrepreneurial search for the required governance structures. The problem of division of labor between all-IP broadband network providers, virtual network service providers and platform operators arises concomitant with the implementation of adequate governance structures.
https://portal.uni-freiburg.de/vw/mitarbeiter-en/mitarb-profknieps-en?set_language=en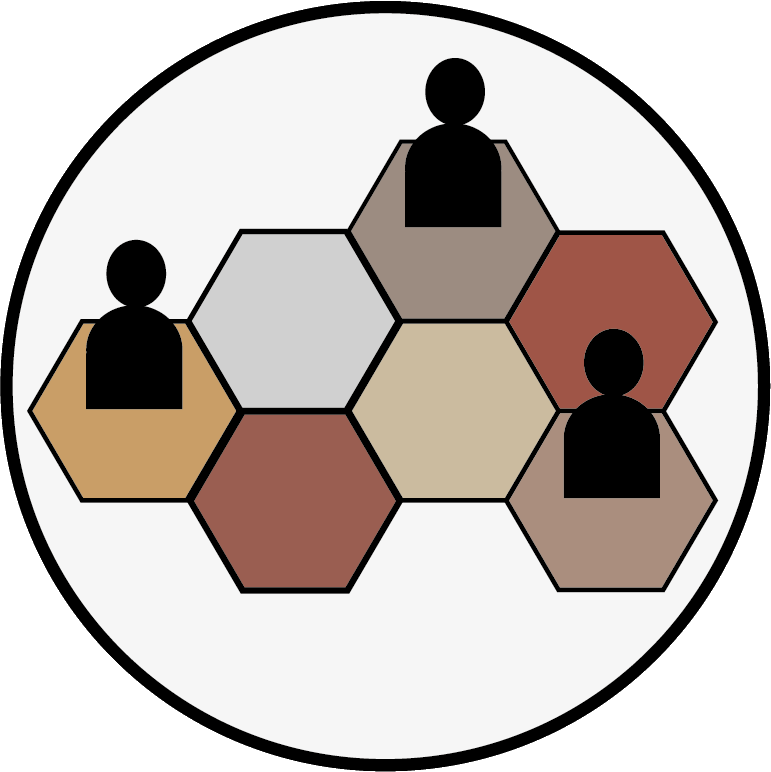 "The economics of infrastructure sharing in 5G networks" by Professor Zoraida Frías (UPM)
Unlike previous mobile technologies, 5G has been designed to enable a general-purpose digital platform that can serve different vertical industries, such as healthcare, energy, or automotive. This idea implies a new sharing paradigm for network resources, deviating from the approach taken so far. Previous generations have served with limited success the connectivity needs of these industries with a simple reason: the requirement on dedicated infrastructure has made extremely difficult building a business case, since the network that would be deployed for each of the verticals would be unoccupied most of the time.
What makes 5G technologically and economically different is the approach towards an increased degree of network resource sharing through two key underlying technologies: Network Functions Virtualization (NFV) and Software Defined Networks (SDN). These technologies will deliver smart, flexible, and scalable networks that can be used – and priced – on demand. In her talk, Zoraida Frías will examine the ramifications of this flexibility to expediting digital transformation through new business models where 5G networks can be provided "as a service".
https://zoraidafrias.com/