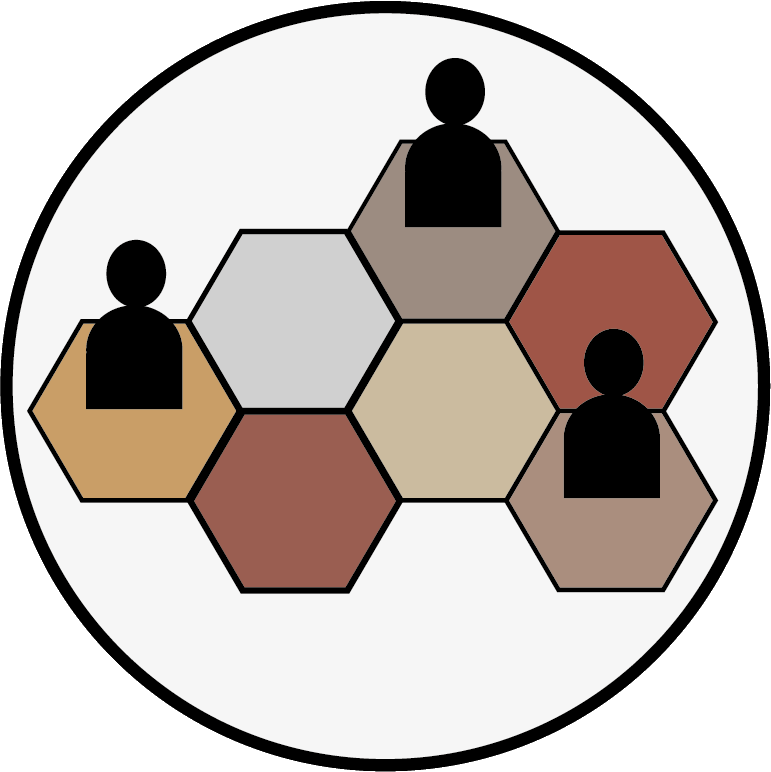 Jan Winterhalter, Mariam Sattorov, Lukas Seiling
The physical, human driven Digital Economy: How much artificial intelligence do you think is in the Echo?
Abstract: The common understanding of the digital economy is that it is mainly driven by data, technology, the network effect – or what we call intangibles. We argue against this perception of the digital economy.
If one considers "intangibles", "technology", or even "robots" not simply as the output of a genius or AI from the cloud but as the output of labour, data, and resources, the conclusion is straightforward: intangibles are overvalued, auxiliary routine functions are undervalued. There are several reasons to support this hypothesis: a lack of digital literacy even under experts, a biased valuation process, and tax evasion.
To collect further evidence for the claim of lacking digital literacy, we conducted a qualitative study, asking "what do you need to make the Big-Data-Steps Data Acquisition, Data Storage, Data Analysis, Data Usage of an Amazon Echo System possible", and, by doing so, letting the experts create and valuate a realistic use case from the digital economy. The results, although limited, show that when confronted with a more holistic idea of the value chain of the digital economy as it is commonly understood, participants valued intangibles lower and labour higher than before, indicating an overvaluation of intangibles.
The resulting negative impact – inequalities and a monopoly driven innovation blockade – shows the necessity for further research.
Jan Winterhalter is a lawyer and doctoral student at the Chair of Public Law, in particular Tax Law and Public Commercial Law of Prof. Marc Desens, research fellow of the Transformation Cluster of the Heinrich Böll Foundation and scholarship holder there, as well as a visiting scholar at the Weizenbaum Institute Berlin. His research activities revolve around the taxation of the digital economy and the use of new technologies in law and society.
After completing a degree in music (Hons) at Goldsmiths College, University of London, Mariam Sattorov began her law studies at the Humboldt University Berlin in 2021. During her first semesters, she worked as a student assistant at a medium-sized law office. Since January 2021 she has a position as a student assistant at the Weizenbaum-Institute, Research Group 4 "Frameworks for Data Markets".
Lukas Seiling completed his bachelor's degree in psychology at the University of Mannheim. There he was involved in research on orientation in virtual environments and human decision making on the basis of aggregated online product reviews. Currently, he is studying the master's programs Cognitive Systems at the University of Potsdam and Human Factors at the Technical University of Berlin. From 2020 to 2022 he worked as a student researcher for the Research Group "Frameworks for Data Markets" at the Weizenbaum-Institute.
The paper at hand was drawn up and developed together during the period of November 2021 to October 2022 as part of a research fellow ship at the Weizenbaum Institut Berlin of the first author.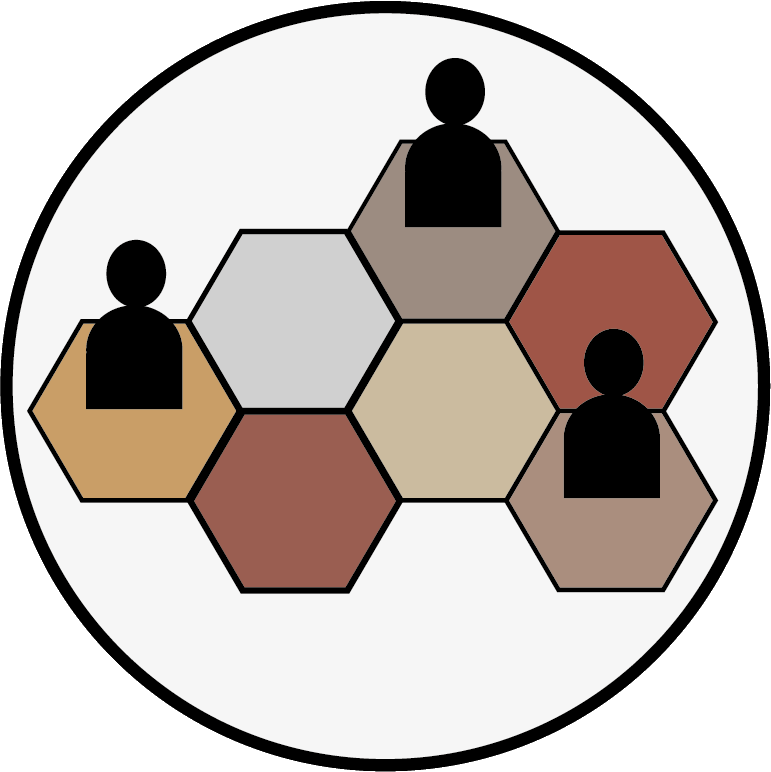 Data, platforms, and automation
Abstract: Activities are increasingly distributed across large platform ecosystems and coordinated by data, algorithms, and machines. In this talk, I examine the role of data and data objects (objects made of data structured and aggregated under a specific template) in structuring platform ecosystem activities and exchanges. I draw on the study of programmatic advertising, a very large ecosystems formed by hundreds of platforms which participate in an automated bidding process, whereby media spaces are auctioned in real time as individual users browse online content. To work on such a large scale, programmatic advertising must standardize existing field knowledge into data and coordinate collective action through objects, algorithms, and data technologies. Across industries, the makeup and functioning of data and data objects reorient cognitive, normative, and regulative structures, constrain the rule of engagement of actors and enable ecosystem-level autonomous interaction. The diffusing datafication of knowledge and automation of practices, call for a thorough rethinking of existing approaches to the concept of platforms and platform ecosystems.
Cristina Alaimo is Assistant Professor (Research) in Digital Economy and Society in LUISS Guido Carli University, Rome, Italy. She holds a Ph.D. in Management, Information Systems and Innovation from LSE – The London School of Economics and Political Science, UK. Her research focuses on the innovation brought about by data-based services and their consequences for organizations and society. She is also interested in studying the broader ecosystem of data exchanges in which digital platforms are embedded and how these new platform ecosystems emerge and evolve.Cristina's work has been published in journals such as Organization Science, Organization Studies, The Information Society, Journal of Information Technology, Journal of Management Information Systems and Research in the Sociology of Organizations. Her forthcoming book "Data Rules: Reinventing the Market Economy" (co-authored with Jannis Kallinikos) will be published by The MIT Press (2023).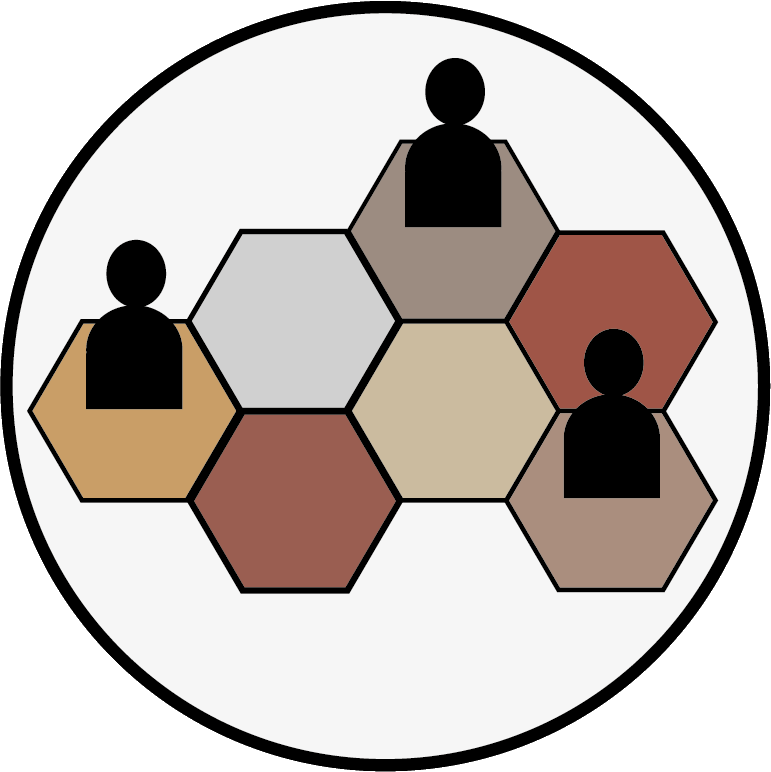 Cloud Empires: How digital platforms are overtaking the state and how we can regain control
Abstract: The early Internet was a lawless place, populated by scam artists who made buying or selling anything online risky business. Then Amazon, eBay, Upwork, and Apple established secure digital platforms for selling physical goods, crowdsourcing labor, and downloading apps. These tech giants have gone on to rule the Internet like autocrats. How did this happen? How did workers and small businesses become the hapless subjects of online economic empires? The Internet was supposed to liberate us from gatekeepers, but instead it produced some of the most powerful gatekeepers in history. In this talk, I draw on my new book Cloud Empires to examine how we got here, analyse some recent policy proposals, and show how "digital burghers" are starting to push back against the online emperors' power.
Vili Lehdonvirta is Professor of Economic Sociology and Digital Social Research at the Oxford Internet Institute, University of Oxford. His research into digital markets, online gig work, and artificial intelligence has been supported by the European Research Council, the UK Economic and Social Research Council, and other science funding agencies. He has served on the European Commission's Expert Group on the Online Platform Economy and the High-Level Expert Group on Digital Transformation and EU Labour Markets. Lehdonvirta holds an MSc (Tech) from Helsinki University of Technology and a PhD in Economic Sociology from University of Turku. He worked as a software developer before embarking on a career in social science.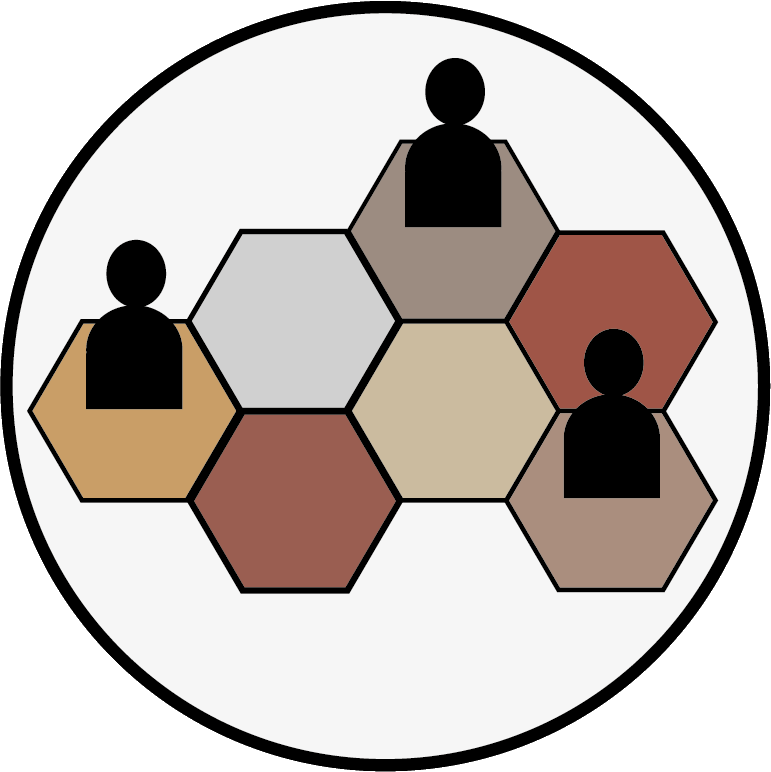 A COVID-19 silver lining: Did the pandemic decrease digital inequalities among low-income communities?
Abstract: Low-income communities are disproportionately disconnected and under-connected. In the United States, race and immigration status are also predictive factors when it comes to digital inequalities. In addition, Internet proxy use, that is providing or receiving help in using the Internet, using the Internet on behalf of someone else, or having someone else use the Internet on your behalf, is also unequally distributed, with those who are socio-economically better off having more sources of help. In this talk, I examine whether the pandemic had a mitigating effect on digital inequalities and intra-generational Internet proxy use between parents and their school-aged children. Based on 2 surveys among low-income communities in the United States conducted in 2015 and 2021, my colleague Dr. Vikki Katz (Chapman University) and I found that home Internet connectivity, device ownership, and both parental tech guidance and child tech brokering increased between 2015 and 2021. At the same time, many socio-demographic factors that were associated with parental tech guidance in 2015 were no longer significant predictors in 2021. We explore why this might be and what these changes mean for policy and practice in digital equity efforts.
Bianca C. Reisdorf, D.Phil., is an Associate Professor in the Department of Communication Studies at the University of North Carolina – Charlotte, USA. Her work focuses on the intersection of inequalities and digital media and the Internet, with a focus on digital inequalities among marginalized populations. In her recent research, Dr. Reisdorf has been focusing on internet access in correctional settings and how returning citizens navigate a technology-dependent world after release. In addition, she is interested in proxy Internet use as well as how Internet users look for and evaluate information from various media sources.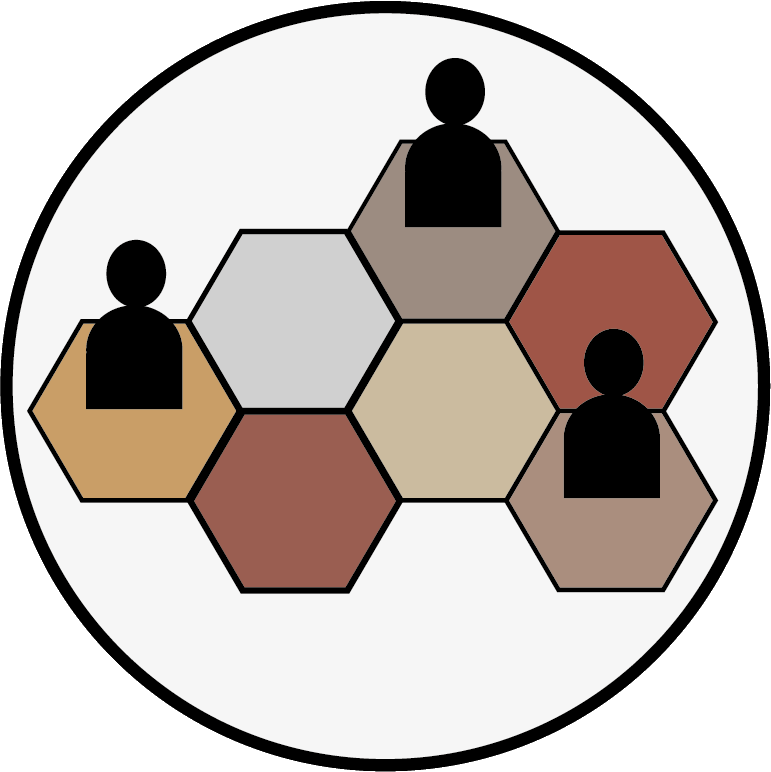 Too close to the sun? The antecedents and implications of being compared by information intermediaries
Abstract: Information intermediaries such as expert critics often draw comparisons between new products and prior offerings as part of their evaluations. Such comparisons help consumers make sense of a new product by "placing" it in terms of its relevant features and style as well as its relative standing to other products in the same market. Despite the prevalence of comparisons by evaluators and their potentially significant impact on a product's market performance, however, we know surprisingly little about this phenomenon. Addressing this gap, we ask: When do expert critics make explicit comparisons to prior products? Which products are most likely to be used as referent? And, what are the performance implications of comparisons? By analyzing more than 10,000 digital PC games launched on Steam together with expert reviews on two leading review websites we uncover some potentially interesting dynamics. Products are more likely to be compared when they exhibit a greater degree of overlap in their product features with prior products that are considered "best-in-class" (i.e., top-selling, critically acclaimed, and innovative). Because of the "best-in-class" nature of the referent, the valence of the comparison tends to be negative from the perspective of the focal product. Negative comparisons are associated with a 5.61% decrease in review score and a 11.44% decrease in downloads. Our findings hold important implications for a firm's positioning strategy and the mediating role of information intermediaries herein. 
Joost (/Yoast/) Rietveld is Associate Professor in the department of Strategy & Entrepreneurship at the UCL School of Management. His research interests are at the intersection of technology strategy and innovation management. Joost's research seeks to understand how inter-organizational dynamics, including platform-complementor relationships, alliances, and mergers and acquisitions, affect product-level outcomes. He is also interested in how digitization facilitates new and innovative ways of doing business including the freemium and platform-based business models. He has done extensive research in the video game industry after having worked as a strategic manager and consultant for several years prior to entering academia. Joost's research has been published in highly ranked academic journals including Organization Science, Strategic Management Journal, Strategy Science, Research Policy, and Journal of Management. Joost has taught courses on business strategy, platform competition, and video games at various institutions including New York University, the New York Film Academy and the Rotterdam School of Management at Erasmus University.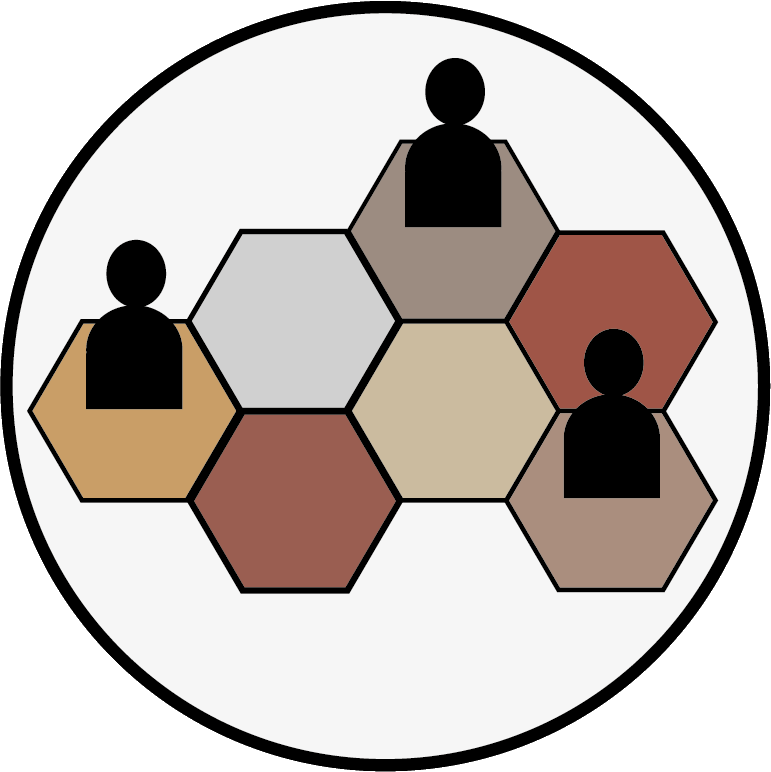 Can Quantum Computing Really Save the Planet?
Abstract: Here is a recent sampling of a few billboards along today's information highway: "Quantum computing just might save the planet", "Quantum computers could change the world – provided they work", and "Quantum Computing Will Be Bigger Than the Discovery of Fire!"  There is plenty of industry and government money chasing the quantum dream (approximately US$5 billion in 2021, with funding for startups doubling during that year) and, as one would expect, significant hype drawing on a familiar litany of superlatives – disruptive, game-changing, transformational, and a 'big deal.'   All this is likely to leave policymakers and the environmental community confused about the promise of a technology few mortals can even understand. 
The purpose of this talk to look beyond the 'reality distortion field' surrounding quantum computing, especially in regard to quantum computing's potential contribution to solving our shared environmental challenges. There are four questions that can be asked of quantum computing, questions that must be revisited and updated as the technology and markets mature:
If practical quantum computers emerge, exactly what could they accomplish for the planet that existing supercomputers, or other competing technologies (even outside of the IT sector), could not accomplish?
Can quantum computing provide these solutions in a timely and equitable fashion, overcoming challenges of scaling to address near-term and time urgent environmental problems?
Could quantum computing exacerbate existing energy and resource use and associated environmental damages?
What policies might be put in place to advance both the technology, its positive environmental impacts, and its global access?
This presentation will summarize research supported by the Internet Society Foundation that looks at what is known (and not known) about the energy use of quantum computing systems and the environmental benefits from potential quantum computing applications, attempting to separate realistic short-term applications from applications that may be decades away. 
David Rejeski is an Associate Researcher at the Weizenbaum Institute and Visiting Scholar at the Environmental Law Institute in Washington DC, where he helps lead the Network for Digital Economy and Environment, a collaborative project designed to improve our understanding of the energy and environmental impacts of digital technologies such as AI, blockchain, sharing/e-commerce platforms, and quantum computing. 
For over two decades, his research has focused on the public policy and governance implications of emerging technologies, ranging from nanotechnology to synthetic biology and additive manufacturing. In addition, he has pioneered the use of video game technologies to engage the public in complex policy topics, ranging from national budget formulation to climate resilience.  He worked at the Woodrow Wilson International Center for Scholars, the White House Office of Science and Technology Policy (OSTP), the US Environmental Protection Agency, and the Environmental Agency in Hamburg.  He is a Fellow of the U.S. National Academy of Public Administration and holds Master's degrees in Public Administration and Environmental Design from Harvard and Yale Universities.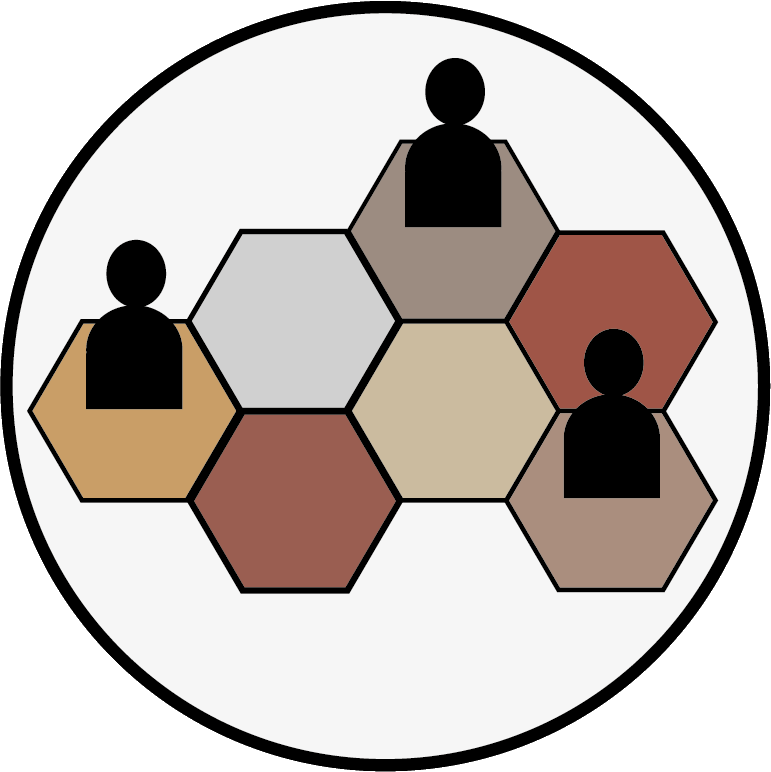 Cyber-insurance Policy: The Role of Carriers and Regulators in an Emerging Market
Abstract: This talk will trace the emergence and continuing growth of the cyber-insurance industry, focusing on how it has evolved in the first twenty years of its existence, where it is headed, why online threats have been particularly challenging for many insurers to model, and what role policy-makers can and should play in helping the market stabilize and grow. Through a series of legal disputes centered on denied claims for cyber-related losses, the talk will examine how insurers have grappled with defining, covering, and modeling cyber risks as cybersecurity threats have evolved and spread across every sector and the role of courts in determining what these policies do and do not cover. It will also look at proposed regulatory interventions for the cyber-insurance market and the continuing controversies surrounding the role of carriers in mitigating and responding to ransomware attacks.
Josephine Wolff is an associate professor of cybersecurity policy at The Fletcher School of Law and Diplomacy at Tufts University. Her book "You'll See This Message When It Is Too Late: The Legal and Economic Aftermath of Cybersecurity Breaches" was published by MIT Press in 2018. Her writing on cybersecurity has also appeared in Slate, The New York Times, The Washington Post, The Atlantic, and Wired. Prior to joining Fletcher, she was an assistant professor of public policy at the Rochester Institute of Technology and a fellow at the New America Cybersecurity Initiative and Harvard's Berkman Klein Center for Internet & Society.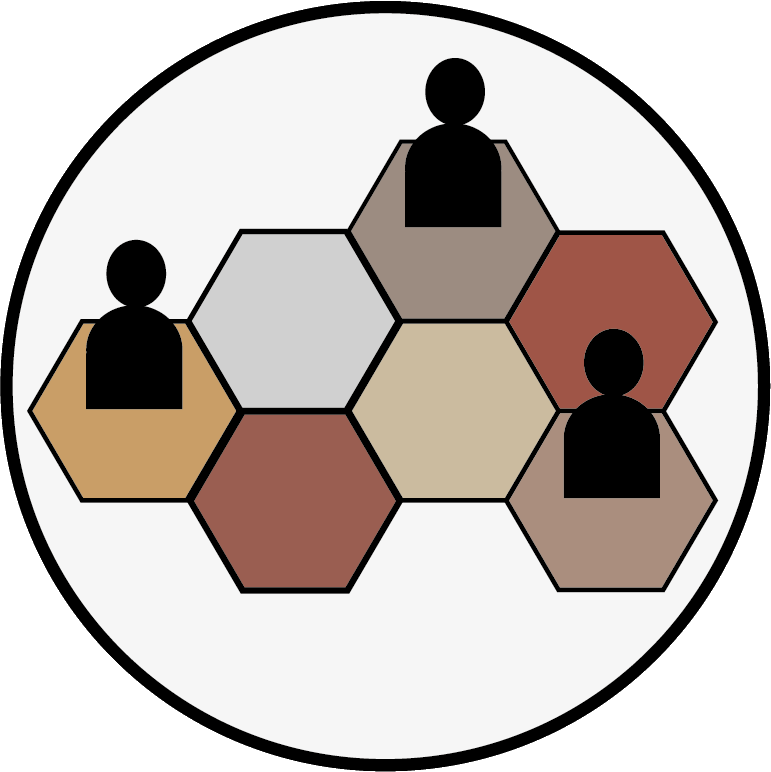 Privacy Regulations and Online Search Friction: Evidence from GDPR
Abstract: How do privacy regulations in the market impact online search for products and information? This paper investigates the impact of the General Data Protection Regulation (GDPR for short) on consumers' online browsing and search behavior using consumer panels from four countries, United Kingdom, Spain, United States, and Brazil. We find that after GDPR, a panelist exposed to GDPR submits more search terms to access information and browses more pages to access consumer goods and services compared to a non-exposed panelist, indicating higher friction in online search. The implications of increased friction are heterogeneous across firms: Bigger e-commerce firms see an increase in consumer traffic and more online transactions. The increase in the number of transactions at large websites is about 6 times the increase experienced by smaller firms. Overall, the post-GDPR online environment may be less competitive for online retailers and may be more difficult for EU consumers to navigate through.
Pinar Yildirim is Associate Professor of Marketing at the Wharton School. Her research focuses on media, the effects of technology, social and economic networks,  and political economy. Pinar's research appeared in economics and management journals including the American Economic Review, Marketing Science, Journal of Economics & Management Strategy, Quantitative Marketing & Economics, Journal of Marketing Research, Management Science, and Journal of Marketing and she is on the editorial boards of Marketing Science and Journal of Marketing Research. She was the recipient of the Erin Anderson Award for Emerging Mentor and Scholar, the Seenu Srinivasan Young Scholar Award in Quantitative Methodology, the Young Scholar Award from the MSI and Excellence in Teaching Award from the Wharton School.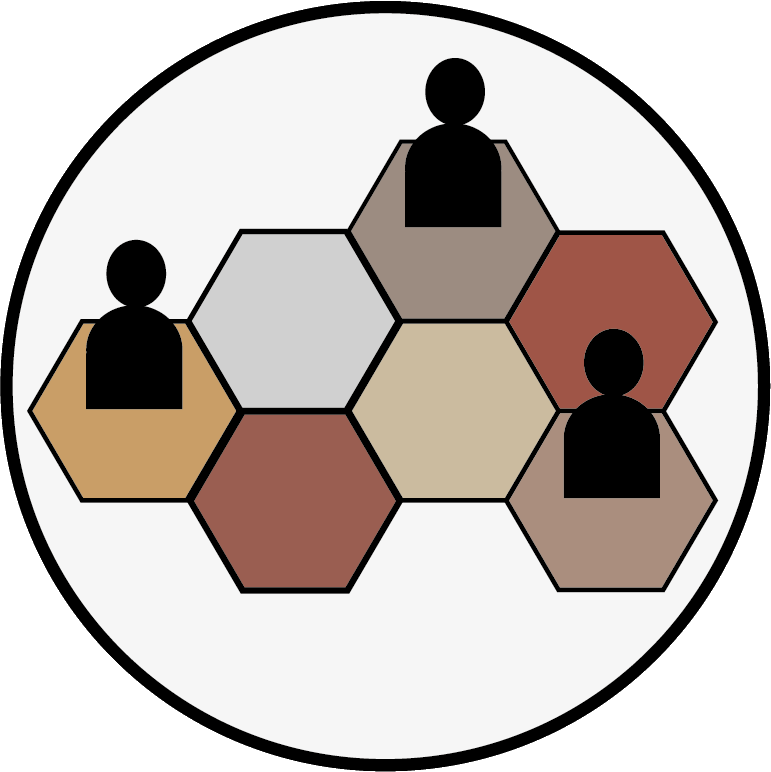 Measuring Web Cookies in Governmental Websites
Abstract: In recent years, governments worldwide have moved their services online to better serve their citizens. Benefits aside, this choice increases the danger of tracking via such sites. This is of great concern as governmental websites increasingly become the only interaction point with the government. In this paper, we investigate popular governmental websites across different countries and assess to what extent the visits to these sites are tracked by third-parties. Our results show that, unfortunately, tracking is a serious concern as up to 90% of these websites in some countries add cookies of third-party trackers without any consent from users. Even in countries with strict user privacy laws, non-session cookies set by trackers that last for days or months are widely present. We also show that the above is also a problem for international organizations' official websites and popular websites that inform the public about the COVID-19 pandemic.
Georgios Smaragdakis is Professor, Chair, and Section Head of Cybersecurity at TU Delft. He is also a scientific coordinator of AI for Peace, Justice, and Security initiative at TU Delft, a Researcher with Max Planck Institute for Informatics, and a Principal Investigator and Fellow at the Berlin Institute for the Foundations of Learning and Data. In the past, he conducted research at MIT Computer Science and Artificial Intelligence Lab and MIT Internet Policy Research Initiative, TU Berlin, Boston University, and research labs in the industry (Akamai, Deutsche Telekom, Telefonica). Professor Smaragdakis' research was recognized with a European Research Council (ERC) Starting Grant Award (2015), a Marie Curie International Outgoing Fellowship (2013), Best Paper Awards at ACM SIGCOMM (2021), ACM IMC (2018, 2016, and 2011), ACM CoNEXT (2019 and 2015), IEEE INFOCOM (2017), three IETF/IRTF Applied Networking Research Prizes (2022, 2020, and 2019), "Best of ACM SIGCOMM Computer Communication Review" (2019) and selected for Communications of the ACM (CACM) Research Highlights (2021). He is a senior member of ACM and IEEE. His research develops data- and measurement-driven methods to study and improve Internet security, architecture, and performance, and to enhance Web privacy and security.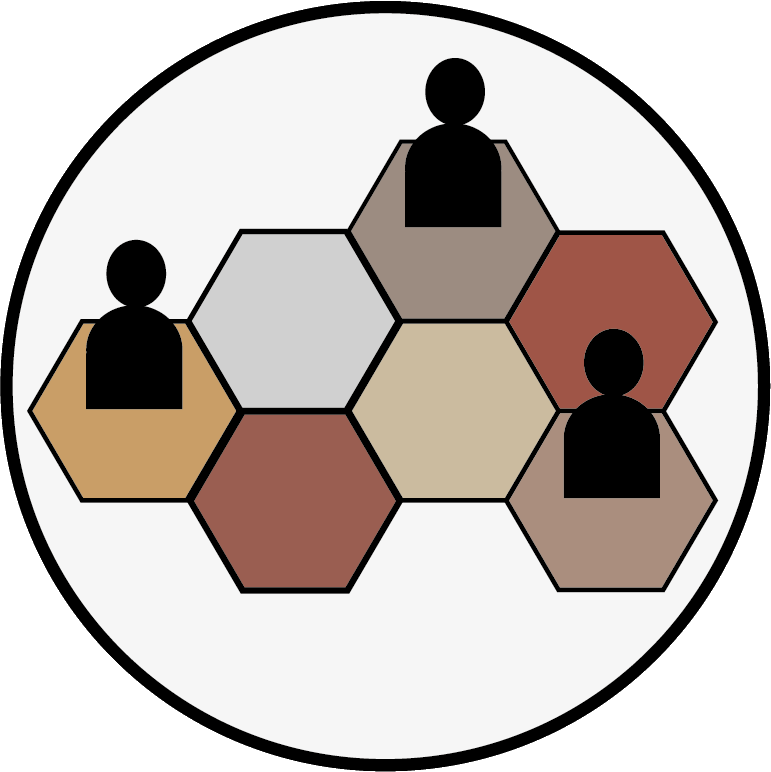 Surfacing Internet Infrastructure Politics: Reflections on how to study opaque internet politics, problems, and protocols
Abstract: The willingness of opaque Internet infrastructure companies, like cloud providers and content delivery network companies, to act on their responsibility as political actors vis-à-vis the public good is key to the debate about tech accountability. This talk will map the changing terrain of internet infrastructure politics and outline additional avenues for studying it, given the often highly technical, opaque, and inaccessible nature of its functioning.  
Policy interventions concerning the Internet tend to focus on companies in the content or commerce business: social media companies, online retailers, and so on. But these companies would not function without the support of lower-layer infrastructurecompanies, "down the stack", that define how information is accessed and transmitted across the Internet. Over the past years, these lower-level infrastructure companies have asserted themselves in the public debate with renewed vigor. Various such companies, that provide infrastructural services like web hosting and security protection to social media companies, made high-profile decisions that style them as content moderators, political decision-makers, and gatekeepers to the Internet and democratic processes. Sometimes on their own accord and sometimes pressured by governments. Their explicit political role means academics and policymakers mustfurther consider the role of these companies in the overall ecosystem of internet governance—and develop additional ways to study the concerns, harms, but perhaps also the opportunities that arise from infrastructural interventions in political debates. 
Dr. Corinne Cath is an anthropologist who studies the politics of Internet infrastructure. Her PhD research analyses the culture of the often-opaque organisations that enable the technical functioning of the Internet, inevitably acting as political gatekeepers. Within that context, she focuses on the ability of human rights and civil liberties activists, to participate on par with industry engineers to shape the internet's underpinning and the data that flows across it. 
Corinne holds affiliations with the Data Active Research Project at the University of Amsterdam and the University of Cambridge Centre for Research in the Arts, Humanities and Social Sciences (CRASSH). She currently works as the Vice President of Research at the Open Tech Fund. Prior to finishing her PhD, Corinne worked as a program officer for the "Digital Team" of human rights NGO ARTICLE19 and as a policy advisor for the US House of Representatives in Washington D.C. 
Corinne has a BA in anthropology and an MA in International Relations from the University of Utrecht, and an MSc in Social Science of the Internet from the University of Oxford. You can find her on twitter @C__CS or read more at corinnecath.com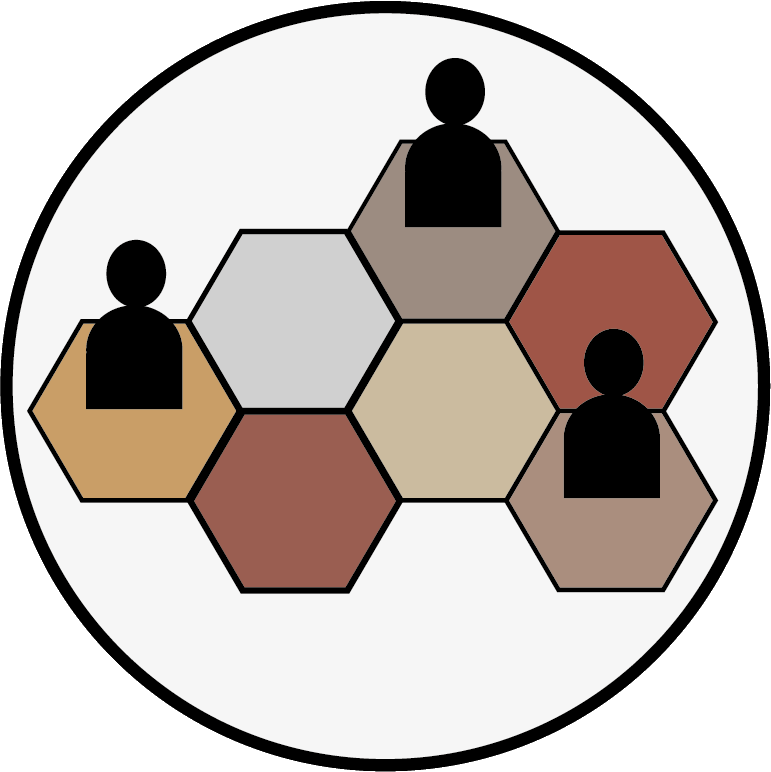 Giana Eckhardt and Mikko Laamanen
Reimagining the Sharing Economy: Are Platform Cooperatives the Answer?
Abstract: Despite promises to address social disconnection, inequality, and environmental degradation, the sharing economy haslargely failed to deliver the positive social outcomes that Belk (2010), Botsman and Rogers (2010) and others envisioned at its inception (Schor 2020). While flagship platforms such as AirBnB, Uber and Rent the Runway have fundamentally altered consumer behavior, revolutionizing the way we travel, where we stay, and what we wear (Eckhardt et al. 2019; Madrigal 2019; Belk et al. 2019), the sharing economy has also led to worsened pay inequality, destabilized neighborhoods, accelerated climate change, exacerbated consumerism and given multinational corporations disproportionate leverage to bypass state and local governments (Laamanen et al. 2018; Schor 2020; Slee 2015; Yates 2021).  
In seeking to map the terrain for reimagining the sharing economy toward a more equitable and prosocial outlook, academics and practitioners have been drawing attention to an alternative business model holding potential to realize the sharing economy's promises and overcome its limitations: the platform cooperative (Schor 2020; Scholz 2014, 2016; Vallas and Schor, 2020; Woodstock and Graham 2019). However, the variable levels of success and ability to foster sustained consumer interest are raising questions about the transformative potential of platform cooperatives (Curtis, 2021; Muñoz and Cohen, 2018; Qualtrough 2021). In this study, we leverage netnography and depth interviews to investigate what the main barriers and opportunities are for platform cooperatives in the sharing economy from a consumer perspective. Preliminary findings indicate that there are three substantive domains – functional, structural and ideological – in which platform cooperatives are strategically disadvantaged or underperforming relative to commercial sharing economy platforms. We highlight specific tension points within each of these domains that limit platform cooperatives potential to reimagine the sharing economy and offer directions for resolving extant limitations. 
Giana M. Eckhardt is Professor of Marketing and Associate Dean, Executive Education and Partnerships, at King's Business School, King's College London, and a Fellow of the Academy of Social Sciences. She received her B.S. in Marketing from the University of Connecticut and her Ph.D. in Marketing from the University of Minnesota. Giana is a leading expert in the field of consumer behavior, consumer culture, consumer ethics, branding, and the sharing economy, publishing regularly in journals such as Harvard Business Review, Journal of Marketing, Journal of Marketing Research, and Journal of Consumer Research. She is co-author of The Myth of the Ethical Consumer (Cambridge University Press) and co-editor of Handbook of the Sharing Economy (Edward Elgar). She is past co-chair of the Consumer Culture Theory conference and current co-chair of the Association for Consumer Research conference, is Associate Editor of Journal of Consumer Research, and is on the editorial review board of Journal of Marketing. Her research has won awards from the Sheth Foundation and the Marketing Science Institute and been featured in outlets such as The Wall Street Journal, The Economist, Vice Magazine, The Atlantic, Fortune, Vogue, Scientific American, The BBC, and on National Public Radio, among many others. Giana has received research grants from the Australian Research Council, the Marketing Science Institute, and the British Academy of Management, and has presented her work at top institutions and conferences around the world, including at the United Nations CSR Global Forum, Brand Week, The Future of Brands, and the Global Women's Forum. She teaches brand management to MBA and executive MBA students. 
Mikko Laamanen is Associate Professor in Marketing at the Lifestyle Research Center of emlyon business school (France). His research focuses on everyday politics of inclusion and social change with empirical work on consumer lifestyle movements and consumer activism, multistakeholder value creation, and community engagement in performing arts. His research has been published in Current Sociology, International Journal of Consumer Studies, Journal of Cleaner Production, Journal of Marketing Management, Marketing Theory, and the Handbook of the Sharing Economy, among others.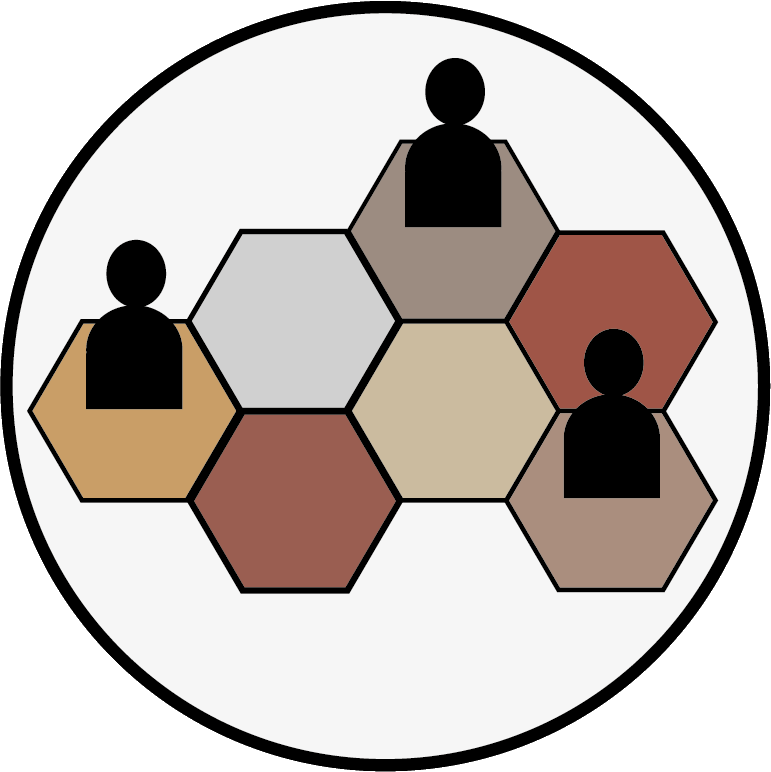 We did start the fire – r/wallstreetbets, 'flash movements' and the Gamestop short-squeeze
Abstract: In January 2021, Wall Street suddenly faced a challenge from an online community – r/wallstreetbets – where a large group of small investors coordinated to bet against large hedge funds. In an instant, the online community took on social movement characteristics which led to comparisons with other resistance movements such as Occupy Wall Street. While scholars are gaining insight into the life of social movements in online communities, current theory does not explain how such sudden, large-scale action can arise from online communities. To fill this gap, we study the Wallstreetbets movement relying on a mixed-methods research design, combining topic modeling with in-depth qualitative coding. Based on this method, we conceptualize Wallstreetbets as a 'flash movement', a movement that arises swiftly without former planning or design, through the imbrication of social activities with affordances and constraints of online communities. Our study contributes to (1) the recent interest in spontaneous action in social movements; (2) how social media affordances and constraints affect social movements, and (3) methodologies for studying digital social movements.
Eliane Bucher is an Associate Professor with the Nordic Centre for Internet and Society at BI Norwegian Business School in Oslo. She completed her PhD in Management at the University of St. Gallen, where she is also a lecturer in digital communications. Her research centers on new forms of work and organizing, algorithmic management, and digital platforms. In particular, she is currently interested in harnessing automated forms of text analysis to understand large-scale online discourses as catalysts for collective organizing.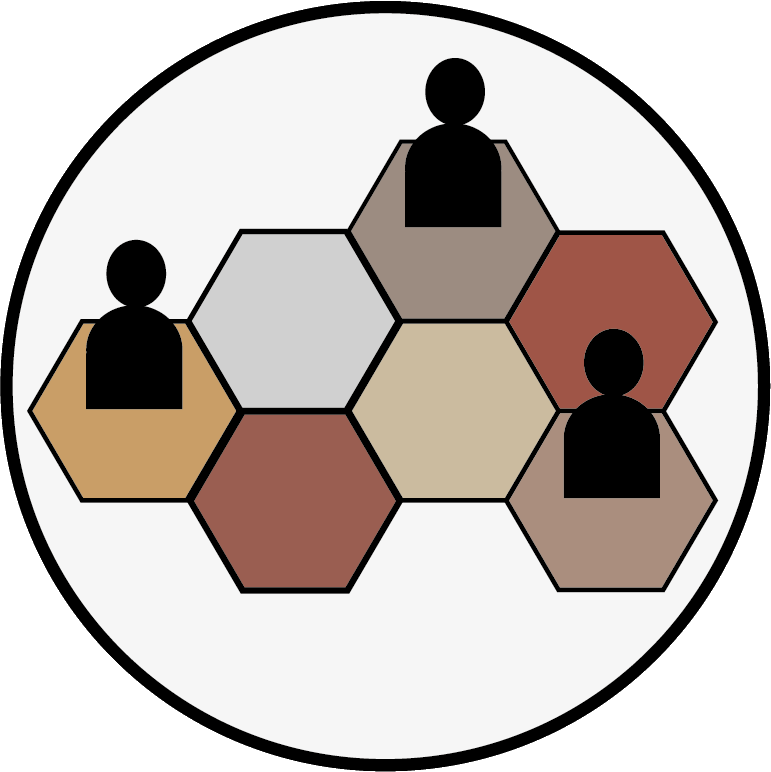 Trade-Offs in the Digital Markets Act
Abstract: On March 24, 2022, a mere 15 months after the European Commission released its draft Digital Markets Act (DMA), the Council and the Parliament reached a provisional agreement on the regulatory initiative. The DMA signals the most significant overhaul of the digital regulatory landscape to date and targets large digital platforms which act as 'gatekeepers' in their respective markets. The DMA opts for regulating a range of platform practices by imposing on gatekeepers a set of immediately applicable prohibitions. In doing so, the DMA does away with certain elements characteristic of 'traditional' competition law, such as the need for prior case-specific investigations and the possibility for platforms to bring forward countervailing justifications for their conduct.
This choice for outright prohibitions stands in contrast with the complexity that characterizes digital platform dynamics. This complexity gives rise to trade-offs which the DMA might fail to capture. For example, the pursuit of competition in some scenarios can be in tension with other policy values, such as privacy or security. Or, the myriad actors within the platform sphere can be affected differently, such that some benefit from a certain regulatory provision while others lose out. This talk highlights some of the trade-offs underlying the DMA and places these within a typology of policy trade-offs.
Natalia Moreno Belloso is a PhD researcher in law at the European University Institute. Her research explores the implications of economic theory for competition law and regulatory enforcement against digital platforms. Prior to joining the EUI, she completed her legal studies at Tilburg University in the Netherlands, where she graduated with an LLB and an LLM. She also holds a BSc in Economics from the same university as well as a second LLM in Comparative, European and International Laws from the EUI.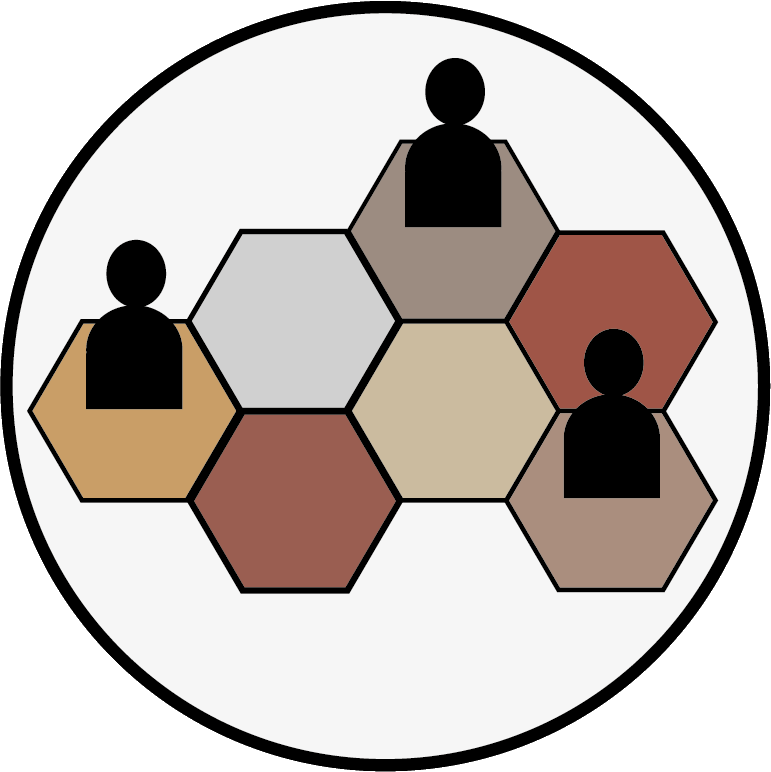 Recurrent memes and technological fallacies
Abstract: The belief that technological change is accelerating, and that it will cause devastating effects on the labor market, has a very long history (Mokyr, Vickers & Ziebarth, 2015). Current anxiety about a dystopian "future of work" caused by advances in artificial intelligence (AI) is merely the latest outbreak of a remarkably persistent meme. We outline a brief history of the 2010s "future of work" meme outbreak. We trace the outbreak to forecasts that made strong predictions about the rate of AI development and adoption; and adopted strong assumptions about how those technologies would affect specific jobs, and how effects on specific jobs would affect the wider labor market. These forecasts have morphed into "fact". And the burden of proof appears to have shifted from their proponents to their opponents. We believe this justifies our "meme" characterization. However, forecasts are testable. They can, and should be, tested against reality. And when tested, these ones fail. Why then is the future-of-work meme so persistent? We explore the lump of labor fallacy and other contributing fallacies and biases in human judgement that facilitate memes becoming falsely established as "facts". We recommend caution in Government policy-making.  Trying to "get ahead of the game" and protect workers' interests is laudable, however acting on predictions rather than data risks harming the interests of those they seek to protect.
The work I'm presenting is joint work with David Heatley (formerly of the NZ Productivity Commission) and forms part of forthcoming Edward Elgar handbook on AI and work – a project convened by Professor Martha Garcia-Murillo of the College of Information Science and Technology at the University of Nebraska.
Bronwyn Howell is a nonresident senior fellow at the American Enterprise Institute, where she focuses on the regulation, development, and deployment of new technologies and the use of technology in the health sector. She also uses multiple methodologies from economics, decision sciences, public policy, and governance to address issues of policy and management in the information, communications, and digital technology industries. As a resident of New Zealand, she is especially interested in exploring how experiences in other countries (notably Australia, New Zealand, and South Africa) can inform debate and policy in the United States (and vice versa).
Dr. Howell is a faculty member of the Wellington School of Business and Government at Victoria University of Wellington in New Zealand, a senior research fellow at the Public Utilities Research Center at the University of Florida, a board member and secretary of the International Telecommunications Society, an associate editor of the journal Telecommunications Policy, and a research principal at the Institute for Technology and Network Economics. She was formerly research principal and general manager of the New Zealand Institute for the Study of Competition and Regulation. Before her academic career, she worked in the information and communications technology sector, as both an employee of multinational firms and an independent contractor. In her academic career, in addition to her research, she has undertaken consulting projects in many countries, including the United States, Canada, Australia, New Zealand, South Africa, and Papua New Guinea.
Dr. Howell has a PhD in economics and public policy, an MBA, and a BA in operations research, all from Victoria University of Wellington in New Zealand.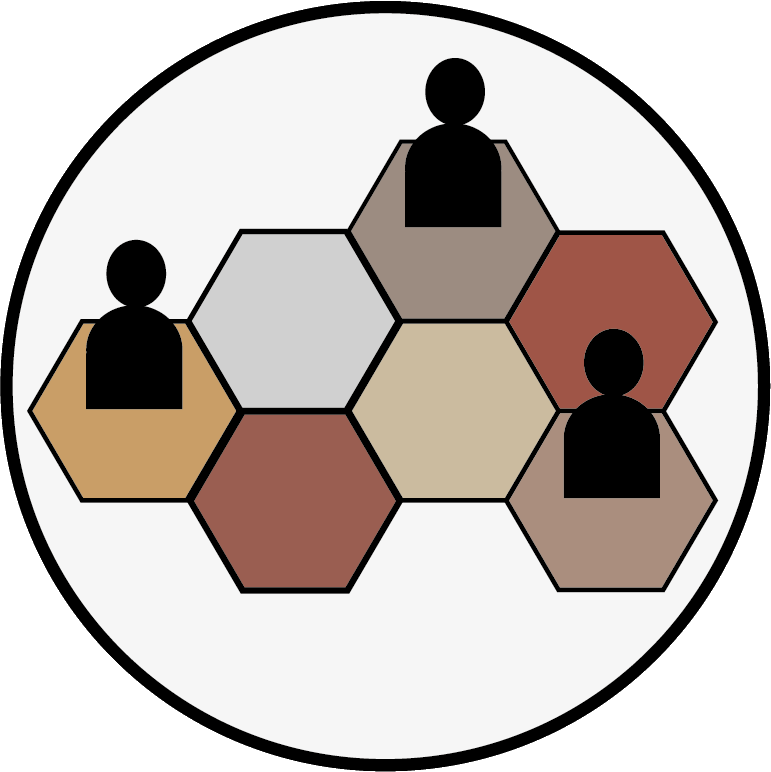 Digital Innovation Paradigms: Contestations in Theory and Practice
Abstract: This talk compares the underlying logics of digital innovation paradigms to draw attention to the contested rationales for policy intervention in the platform marketplace and to the way these contentions play out in regulatory practice.  It draws examples from recent moves to introduce new legislation in the EU and the UK with the aim of arguing that greater attention needs to be paid to the implementation of legislation aimed at mitigating harms associated with digital innovation in the age of dominant platforms.
Robin Mansell is Professor of New Media and the Internet in the Department of Media and Communications at the London School of Economics and Political Science. Her research and teaching focus on media and communications regulation and policy, internet governance, privacy and surveillance, digital platforms, socio-technical features of data and information systems, and the social, political and economic impacts of innovation in digital networks and applications. Her current research addresses the political economy of 'platformisation' and 'datafication' and its consequences for society in diverse contexts around the world. She is author of 'Imagining the Internet: Communication, Innovation and Governance' (Oxford UP 2012) and co-author of 'Advanced Introduction to Platform Economics' (Edward Elgar, 2020).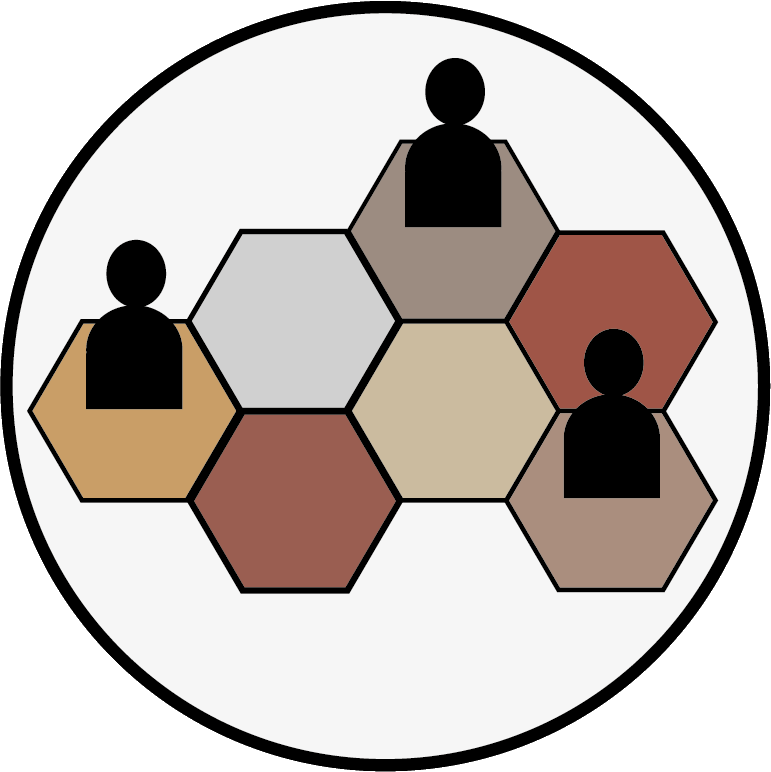 Artificial Intelligence co-regulation – acting to enforce transparency and ethical standards
Abstract: When we talk to policymakers about AI regulation we face a very similar problem as with cyberlaw and network neutrality. They don't even know what it is, as revealed in the inadequate AI Act in draft. AI in 2022 (as loosely defined) looks as mysterious as the Internet at the time of the dotcom boom or broadband deployment. Effective enforcement will be incredibly difficult & require co-regulation. Legal technology history requires a primer on the good/bad lessons of cyberlaw & network neutrality history versus AI unregulation. It took the dot-bomb crash & 9/11 to get policymakers to seriously engage with cyberlaw regulation (as opposed to the very loose virtual self regulation of CDA s230 after 1996, & the E-Commerce Directive largely unenforced early after its coming into force in 2002). The same applies for network neutrality in Europe until the telecoms platforms blocked Skype and WhatsApp in 2011. What is the AI regulation moment? Cyberlaw rolled into network neutrality with Phorm & copyright policing? There is a contemporary comparison for  AI regulation via ethics with disinformation and electronic privacy policy, all largely unenforced and left to ethical codes of conduct. Some differences exist, but cyberlaw and broadband policy provide good comparisons with AI policy, because all are broadly general purpose technologies that must eventually be regulated. When the 1990s cyberlaw settlement is only now being unpicked via liability reforms in the Digitial Services and Digital Markets Acts, network neutrality barely enforced, does that suggest a 20/25 year movement towards reforming the AI Act too?
Chris Marsden (@prof_marsden) is Professor of Artificial Intelligence, Technology and the Law at Monash University and an expert on Internet and digital technology law, having researched and taught in the field since 1995. Chris researches regulation by code – whether legal, software or social code. He is author of five monographs including "Net neutrality" (2017), "Regulating Code" (2013 with Prof. Ian Brown), "Internet Co-regulation" (2011). He is author of many refereed articles, book chapters, professional articles, keynote addresses, and other scholarly contributions. He joins Monash from Sussex Law School, where he was Professor of Law (2013-22) and the founder and Director of the Centre for Information Governance Research (@SussCIGR) and Co-Investigator in the UK Trusted Autonomous Systems Governance and Regulation consortium (UKRI-EPSRC @tas_governance) and Centre for Inclusive Trade Policy (UKRI-ESRC @Centre4ITP).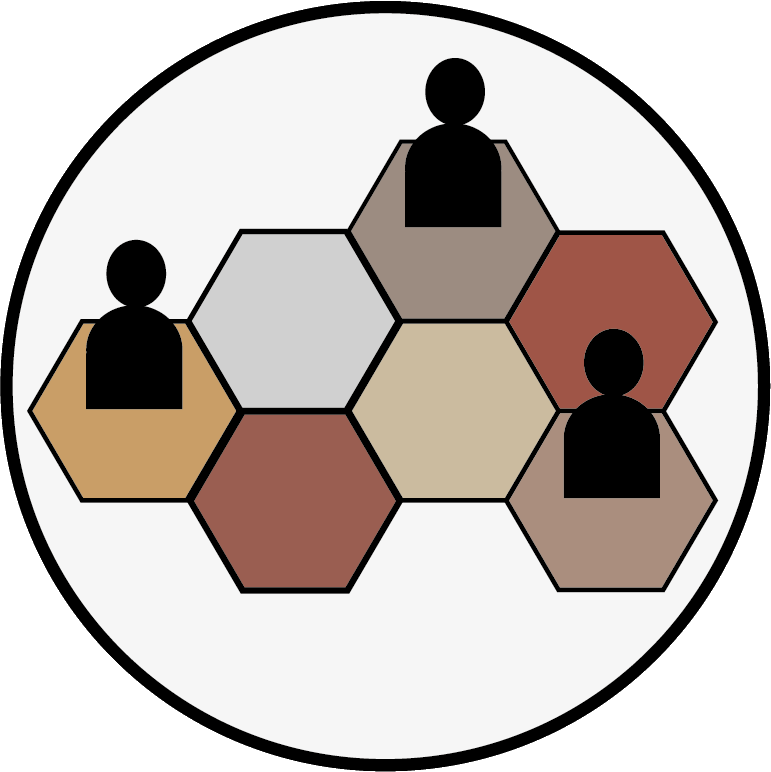 Measuring Privacy from Consumer IoT Devices​
Abstract: The consumer Internet of Things (IoT) space has experienced a significant rise in popularity in the recent years. From smart speakers, to baby monitors, these devices are increasingly found in households around the world while users may be unaware of the risks associated with owning these devices. In this talk, Anna Maria Mandalari will explore what we are invisible trading in exchange for these devices, sharing examples of privacy leakage from the most popular IoT devices in the market, what the implications for consumers are, and discuss potential future mitigations.
Anna Maria Mandalari works as research associate at Imperial College London. She was a Marie Curie Early Stage Researcher affiliated with the UC3M. At Imperial, she studies privacy implications and information exposure from consumer IoT devices. She collaborated with several international institutions and companies, such as Simula Research Laboratory, in Norway and Telefonica Research in Spain. During the past 6 years, she worked on the problem of modelling, designing, and evaluating adaptation strategies based on Internet measurements techniques. Most of her research experiences have significantly contributed to several EU funded research projects.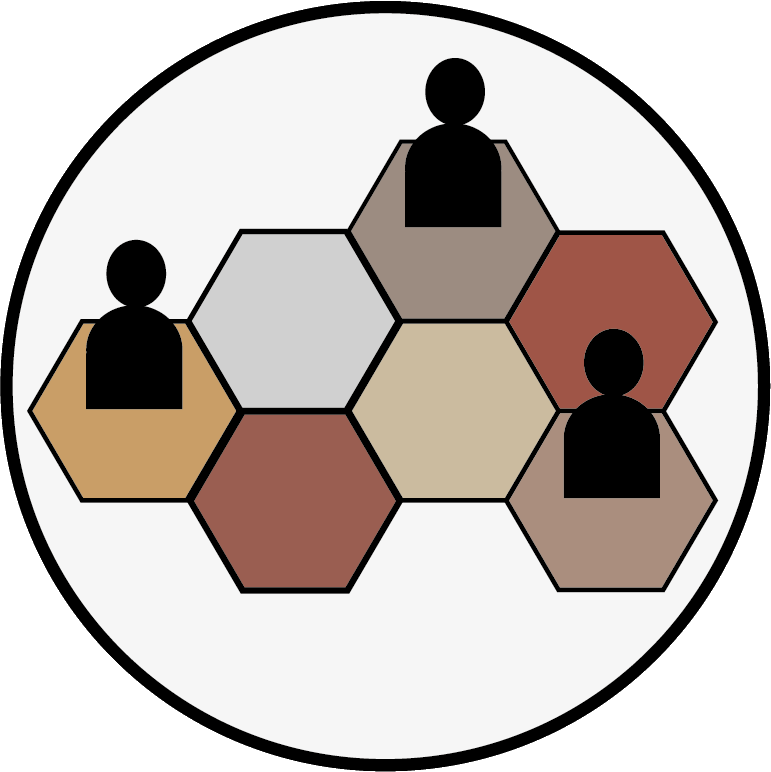 Regulation of Data-driven Market Power in the Digital Economy
Abstract: Recent regulatory proposals and high-profile antitrust cases have put a spotlight on the relationship between firms' access to big data and sustained competitive advantages in digital markets. Based on an interdisciplinary approach, this talk discusses three regulatory approaches to govern market power and competition in data-driven digital markets: empowering consumers, data openness and limiting data scale. For each of these approaches, the key role of information technology in mediating the effect of regulatory rules on actual practice is examined. This developed conceptual framework builds on a review of the academic literature, which demonstrates that there is extensive, although nuanced, empirical evidence for business value creation from big (user) data. Moreover, the analysis draws on the resource-based view of the firm and recent policy reports to derive six facilitating factors that enable firms to establish market power based on sustained data-driven competitive advantages. Finally, policy implications are discussed with respect to the European Commission's recent proposals for a Digital Markets Act and a Data Act.
Daniel Schnurr is head of the research group Data Policies at the University of Passau. He received his Ph.D. in Information Systems from the Karlsruhe Institute of Technology in 2016, where he previously studied Information Engineering and Management (B.Sc. & M.Sc.). Daniel Schnurr has published in leading scholarly journals on Information Systems and Economics such as Management Science and Journal of Industrial Economics. He is a Research Fellow of the Centre on Regulation in Europe (CERRE), for which he has contributed to several high-profile policy reports on the regulation of digital markets .
Daniel Schnurr pursues an interdisciplinary research approach at the intersection of information technology, economics and policy. His current research focuses on the rules and institutions that govern firms' and consumers' access to data. In particular, he analyzes the strategic and economic implications of firms' data sharing and investigates regulatory rules that can remedy data-driven market power. Moreover, he is interested in consumers' behavior and decision-making in privacy contexts as well as competition and cooperation between human and artificial intelligence in digital markets.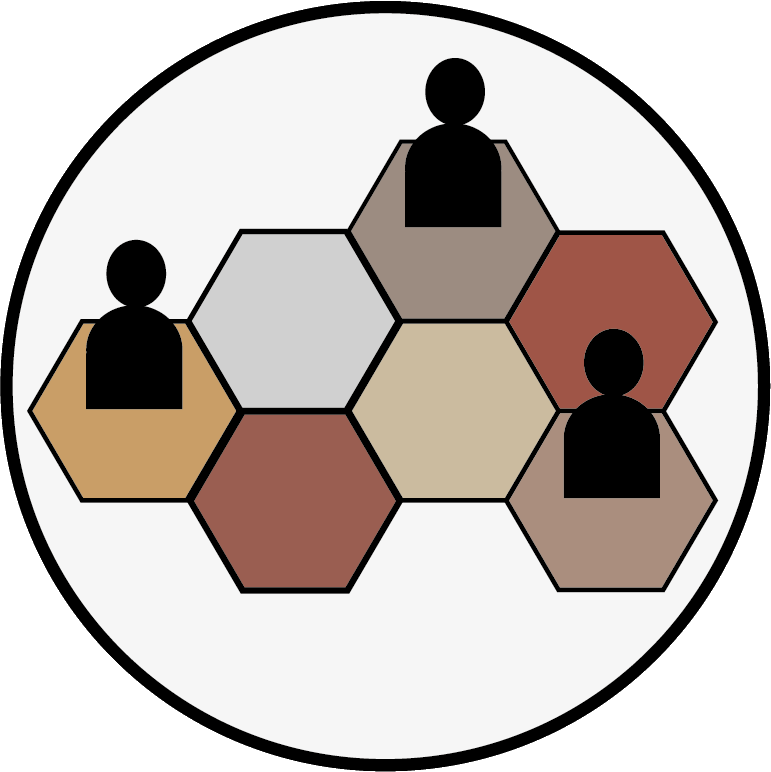 Private Rights of Action in Privacy Law
Abstract: Many privacy advocates assume that the key to providing individuals with more privacy protection is strengthening the power government has to directly sanction actors that hurt the privacy interests of citizens. This Article contests the conventional wisdom, arguing that private rights of action are essential for privacy regulation. First, I show how private rights of action make privacy law regime more effective in general. Private rights of action are the most direct regulatory access point to the private sphere. They leverage private expertise and knowledge, create accountability through discovery, and have expressive value in creating privacy-protective norms. Then to illustrate the general principle, I provide examples of how private rights of actions can improve privacy regulation in a suite of key modern privacy problems. We cannot afford to leave private rights of action out of privacy reform.
Lauren Henry Scholz is the McConnaughhay and Rissman Professor at Florida State University College of Law. Her research lies at the intersection of information technology, privacy, and commercial law. Her work has appeared or is forthcoming in many leading publications, including William & Mary Law Review, Indiana Law Journal, and University of Chicago Law Review Online.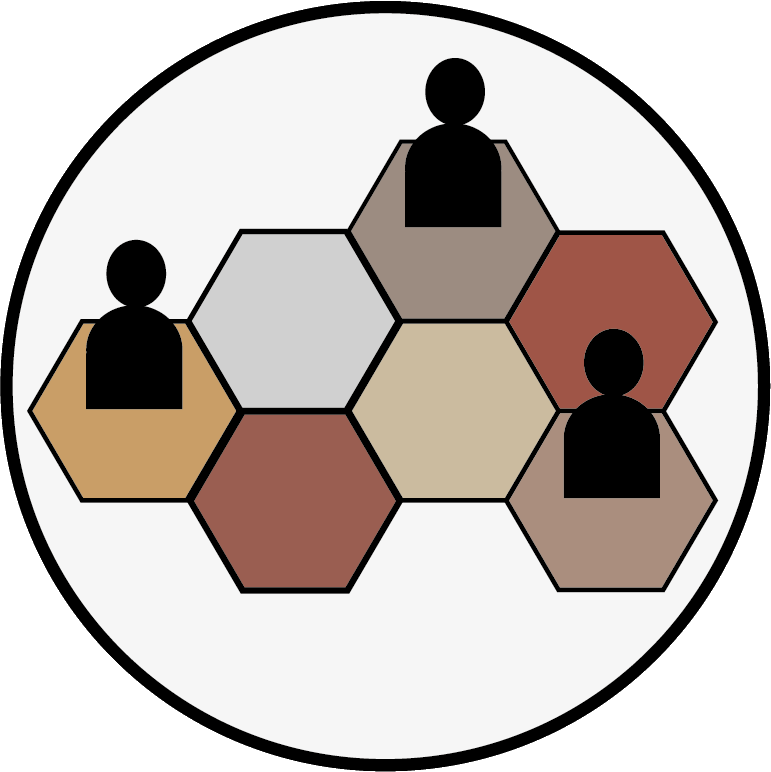 Bridging the digital divide: How access price drives mobile internet demand
Abstract: Digital technologies and the internet in particular are associated with economic growth. However, a considerable share of the world population still does not have regular access to the internet. A key driver of the digital divide, both across and within countries, are relatively high access prices. We run an experiment to measure how a substantial price drop affects demand for the mobile internet and consumers' choice for different types of content. We then replicate the results with observational data using price shocks from the European Union's roaming regulation. The welfare effects we document are informative for policy that aims to reduce the digital divide, but also for internet access regulation such as the net neutrality debate.
Christian Peukert is Associate Professor for Digitization, Innovation and Intellectual Property at the University of Lausanne, Faculty of Business and Economics (HEC), Switzerland. He studies how digital technologies affect firms, consumers and markets with a focus on intellectual property and the economics of data and artificial intelligence. His work has been published in outlets such as Management Science, Marketing Science, Information Systems Research, Strategic Management Journal and Research Policy. Before his academic career, Christian co-founded a record label that specializes in rap music.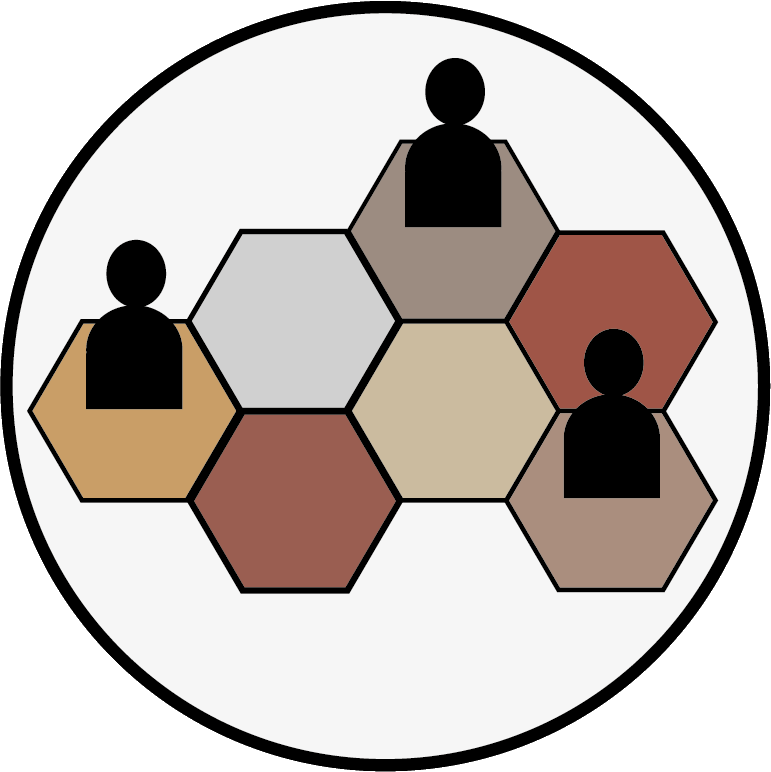 Abstract: On February 10th, Professor Schrepel (VU Amsterdam/Stanford) will give a talk about his book "Blockchain + Antitrust" which explores the relationship between blockchain and antitrust, highlights the mutual benefits that stem from cooperation between the two and provides a unique perspective on how law and technology could cooperate.
To this end, Professor Schrepel will draw upon legal, economic, and technical insights to introduce blockchain and antitrust mutual flaws and the limitations when they ignore each other. He will explore the anticompetitive practices that may arise in the ecosystem and will cover enforcement issues before showcasing the potential of blockchain and antitrust to complement one another. In a nutshell, this talk will address the benefit of a "law + technology" instead of "law & technology" approach. It calls for computer scientists and lawyers to join forces and explore synergies.
Dr. Thibault Schrepel, LL.M., is an Associate Professor of Law at VU Amsterdam University, and a Faculty Affiliate at Stanford University CodeX Center where he has created the "Computational Antitrust" project that brings together over 50 antitrust agencies. Thibault also holds research and teaching positions at the University Paris 1 Panthéon-Sorbonne and Sciences Po Paris. He is a Harvard University Berkman Center alumnus, a member of the French Superior Audiovisual Council's scientific board, and a blockchain expert appointed to the World Economic Forum and the World Bank.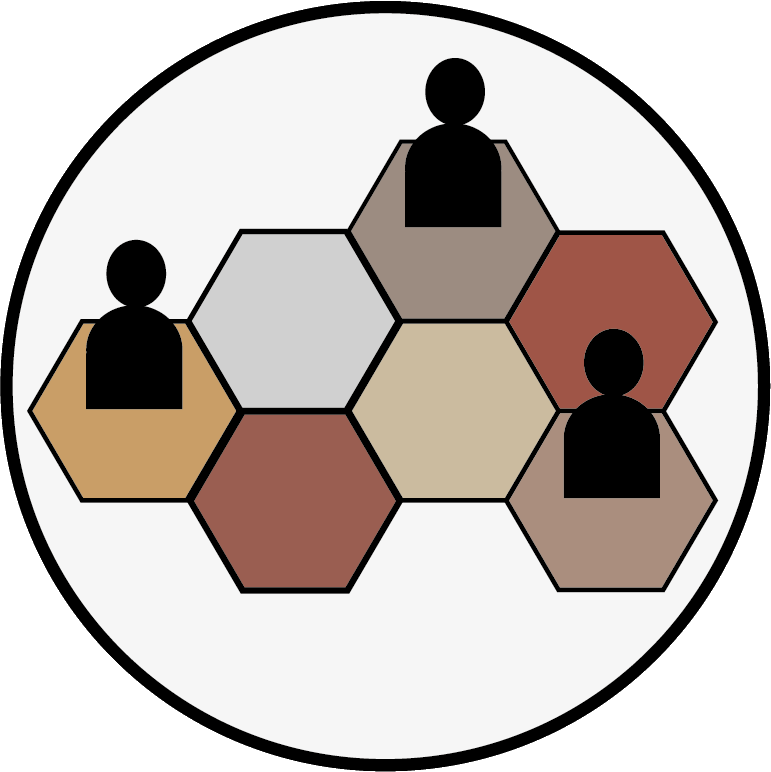 Online Labour Index 2020: New ways to measure the world's remote freelancing market
Abstract: The Online Labour Index (OLI) was launched in 2016 to measure the global utilisation of online freelance work at scale. Five years after its creation, the OLI has become a point of reference for scholars and policy experts investigating the online gig economy. As the market for online freelancing work matures, a high volume of data and new analytical tools allow us to revisit half a decade of online freelance monitoring and extend the index's scope to more dimensions of the global online freelancing market. While (still) measuring the utilisation of online labour across countries and occupations by tracking the number of projects and tasks posted on major English-language platforms, the new Online Labour Index 2020 (OLI 2020) also tracks Spanish- and Russian-language platforms, reveals changes over time in the geography of labour supply and estimates female participation in the online gig economy. The rising popularity of software and tech work and the concentration of freelancers on the Indian subcontinent are examples of the insights that the OLI 2020 provides. The OLI 2020 delivers a more detailed picture of the world of online freelancing via an interactive online visualisation updated daily. It provides easy access to downloadable open data for policymakers, labour market researchers, and the public (www.onlinelabourobservatory.org).
Link to paper (joint work with Otto Kässi, Uma Rani, and Vili Lehdonvirta): https://doi.org/10.1177/20539517211043240
Dr. Fabian Stephany is a researcher in Social Data Science at the Oxford Internet Institute (OII), University of Oxford, and a Research Affiliate at the Humboldt Institute for Internet and Society in Berlin. He is a co-creator of the Online Labour Observatory – a digital data hub for researchers, policy makers, journalists, and the public interested in the development of online labour markets, which is hosted by the OII and the International Labour Organisation. With this current project on the future of creative work, Fabian investigates how we can create more sustainable jobs via data-driven reskilling in times of technological disruption. His research has been published in leading academic journals and was covered by Washington Post, The New York Times, The Telegraph, The Statesman, Nikkei Asia, and other popular media around the world. Fabian holds a PhD and degrees in Economics and Social Sciences from different European institutions, including Universitá Bocconi Milan and University of Cambridge. As an Economist and Senior Data Scientist, Fabian has been working in the private sector and for various actors in the international policy landscape, such as the United Nations Development Programme, the World Bank or the OECD in Paris.