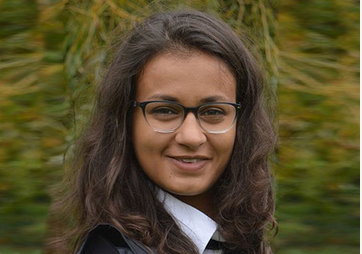 Saba Rebecca Brause is a research assistant in the research group 3 (Working and Cooperating in the Sharing Economy). She holds an MSc in Social Science of the Internet from the Oxford Internet Institute at the University of Oxford, as well as a master's in communication and a bachelor's in political and social sciences from Sciences Po Paris.
Platform labour, platform worker organizing, union renewal, technologies in everyday life, communication, science and technology studies.
E-mail:                   sbrause@inet.tu-berlin.de

Organisation:      Technische Universität Berlin [TU]
Brause, S. R. & Blank, G. (2020) "Privacy concerns and protective behaviour for Smart Speaker Assistants". 2020 Annual Meeting of the Society for the Advancement of Socio-Economics.
Brause, S. R. (2019) "Trade union strategies towards gig economy workers". PhD Colloquium. International Network on Digital Labor-1 conference.
Brause, S. R., & Blank, G. (2019). "Externalized domestication: Smart speaker assistants, networks and domestication theory". 2019 Annual Meeting of the American Sociological Association.